Are you and your loved ones choosing between assisted living care for seniors versus a nursing home? This is a critical decision, and your choice is vital to create a happy next step.
Many people wonder about the terms — assisted living facility vs. nursing home. Let's explore the unique characteristics of each type of situation.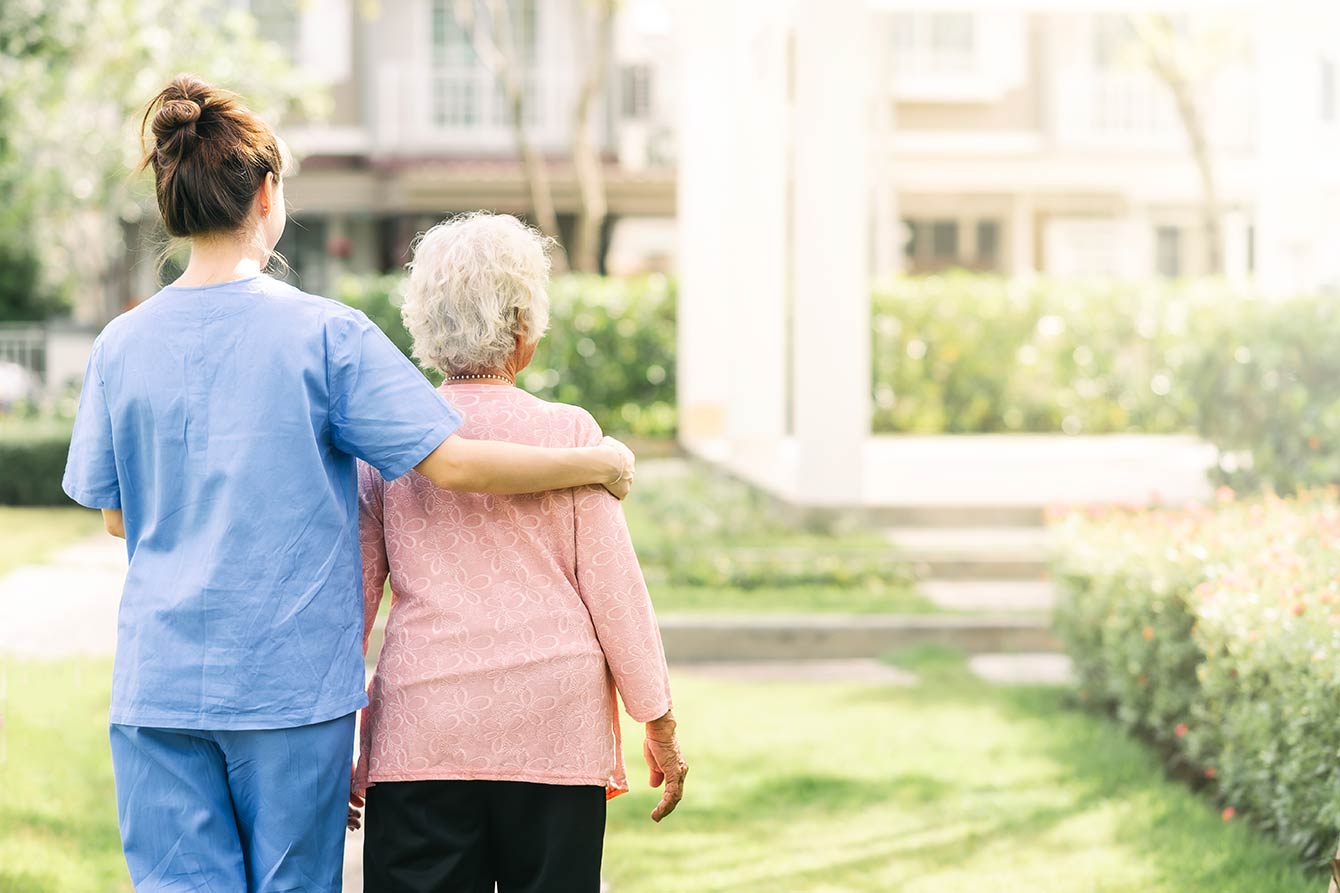 What is Assisted Living?
First, let's start with the basics: what is assisted living vs nursing homes?
Assisted living for seniors is a type of residential dwelling where residents can have varying levels of support for daily life. The sizes of these communities range from a small group such as 30 people to several hundred individuals.
Some of the assisted living facilities are similar to what is known as retirement communities. There may be separate areas, floors, or buildings with various levels of healthcare support.
Within this wide scope of options, people often have their own rooms or apartments. There are typically dining and recreation areas for general use. Generally, assisted living facilities have staff on hand to help with bathing, and provide social activities. There are often exercise rooms and emergency care.
Some facilities are set up so that people can evolve to different levels of care easily — such as moving from an independent living apartment to a more intensive care setting.
Assisted Living for Seniors
Assisted living becomes a viable choice as seniors age. Some individuals or couples are looking for a way to downsize from a larger home. Other people are looking for social contact which a community provides. Some want to achieve a level of independence, balanced by the need for some help with daily chores.
While there is no difference in the quality of care you or your loved one will receive from either option, the difference between a nursing home and an assisted living facility lies in the extent of care you'll be getting.
As you contemplate this move for yourself or your loved ones, consider some of the services and benefits of assisted living.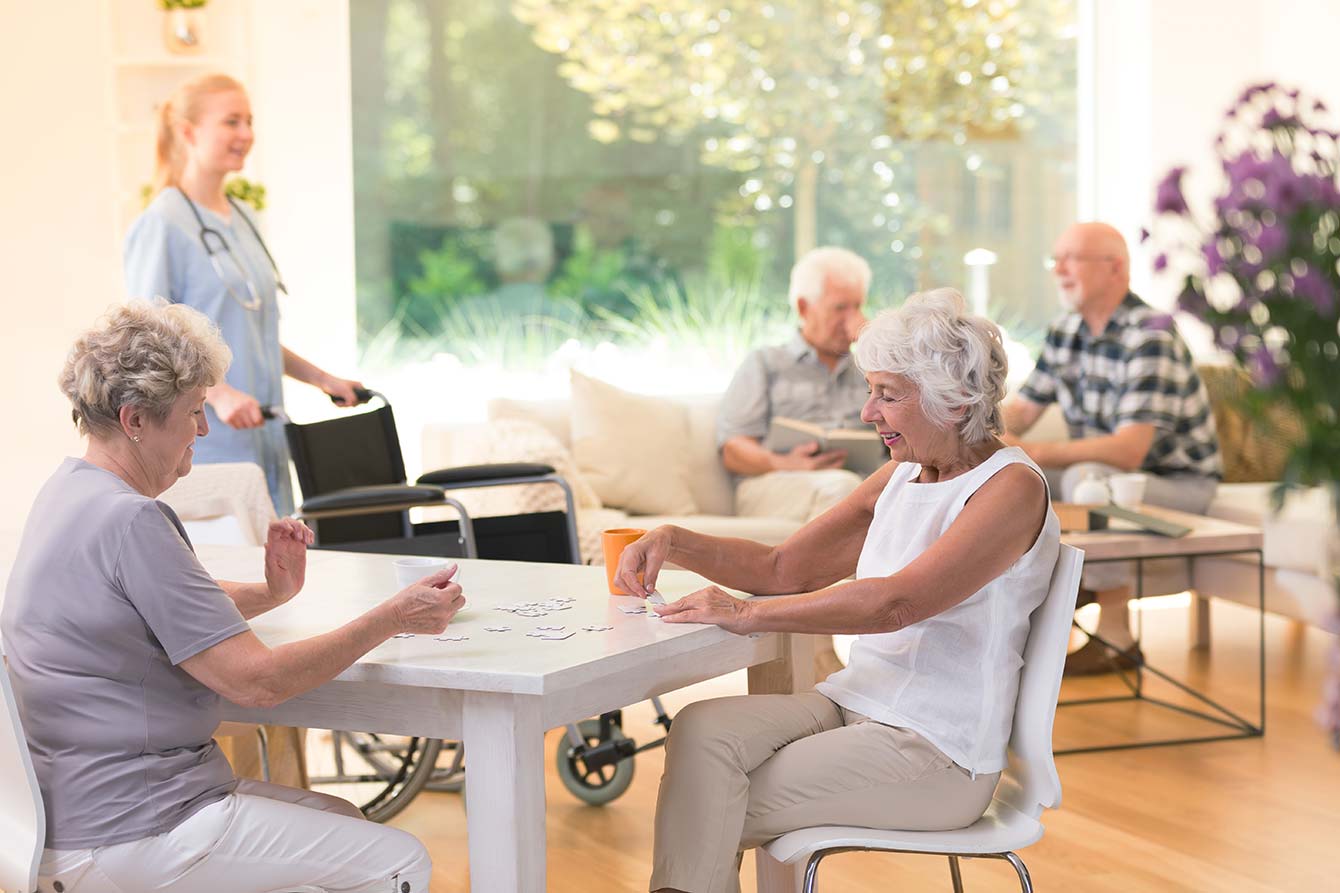 What Services Do Assisted Living Provide?
Before signing up for assisted living, you need to know the difference between assisted living vs nursing home in terms of their benefits.
Take the time to evaluate your situation or that of your loved ones. You may consider the benefits to deal with changes in health, mobility, or independence.
If you have noticed that you, your spouse, or your parent are struggling with daily chores, this can be an inspiration to think of assisted living.
The services are often available in a range of care. For instance, if you don't need full-time care, you may enjoy having someone come to help you with household cleaning, keeping your clothes fresh, or dealing with daily hygiene. You may enjoy being proactive and taking care of your health with preventative measures.
What are the Benefits of Assisted Living?
The benefits of assisted living are that you can live an independent lifestyle as you age. If you have a health condition such as arthritis, diabetes, or macular degeneration, assisted living can help you live an active lifestyle and not be defined by your health condition. Additionally, you won't be burdened by the endless list of household chores — from cleaning to yard work — which can become harder as the years go by.
You won't be withdrawn and isolated in your home. Many people choose assisted living for social benefits. You can be around other people, make new friends, and have a rich social life.
As you consider assisted living, take into account the benefits you have and the benefits you could enjoy.
Best Practices for Moving into a Senior Community
Like any big decision, moving into a senior community takes planning, investigation, and real-life experience. Talking with your caregiver, loved ones and friends is a great place to start making the best decision for you.
The top best practices for moving into a senior community include:
Visit the assisted living community. There's nothing like walking into the room, exploring the grounds, and getting your feet wet.
Talk with people. If you have friends who live in a particular community, talk with them. Ask if you can visit, spend an afternoon, or join on an outing. Getting a real-life account of life in a place can be much more meaningful than reading a brochure.
Comparison shop. In most regions, there are choices for different communities. Be a picky shopper — this place is going to be your next home.
Consider the vibe. What kind of energy, vibe, and orientation does the place have? If it matches your orientation, you're more likely to feel at peace and home.
Consider the spiritual orientation. As we age, our values often become increasingly important. Does this place have an orientation — religious or spiritual, that is in tune with what is meaningful for you?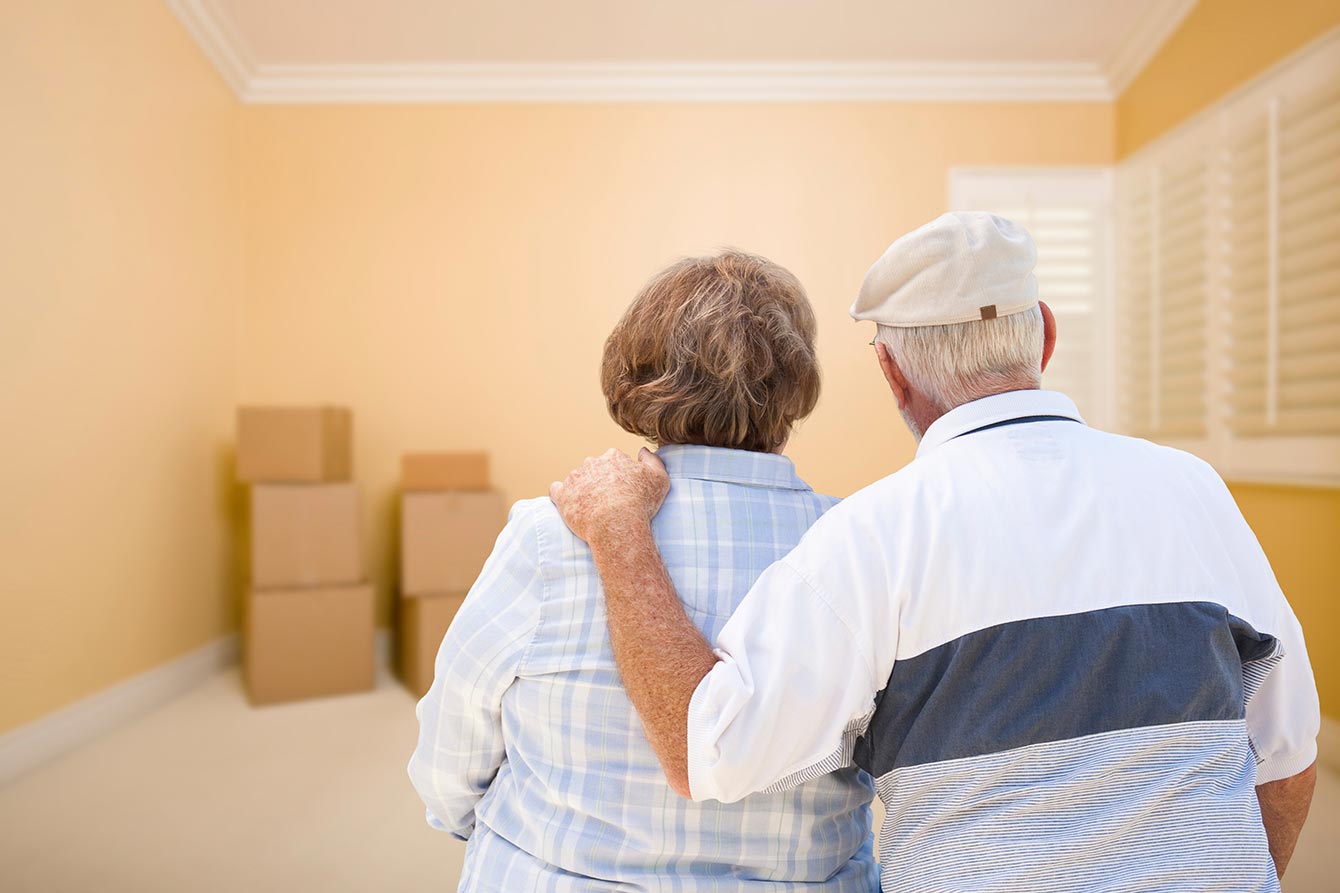 What is a Nursing Home?
As mentioned earlier, the difference between an assisted living facility vs a nursing home is mainly in the extent of care offered. Nursing homes tend to be long-term residences places where individuals can receive a higher level of medical care. This kind of medical assistance may be due to a specific injury, illness, or condition.
Nursing homes are not always permanent and may be for shorter-term recovery from a surgery or injury. Some residents may be temporarily in a nursing home for dialysis or physical therapy after an injury.
Most nursing homes do not have doctors on staff. Nursing homes are often confused with a skilled nursing facility (SNF). This is a specialized facility that provides medical care for conditions such as terminal illnesses. These residences require a licensed nurse to be on location for at least a portion of every day.
What are the Services Offered by Nursing Homes?
Services often include an advanced level of care, such as someone would need if they are suffering from a chronic illness. There may also be a help to treat multiple conditions at once, as well as injuries from falls or sprains.
Some nursing homes offer help to individuals with emotional disorders, dementia, or declining memory.
What are the Benefits of Nursing Homes?
A nursing home offers the benefits of greater assistance — whether with taking medications, assistance with mobility, and access to rehabilitative services.
Household chores may be handled, and the environment is more similar to a hospital than an individual dwelling. This may provide peace of mind for the family, as individuals can receive a higher level of attention and care.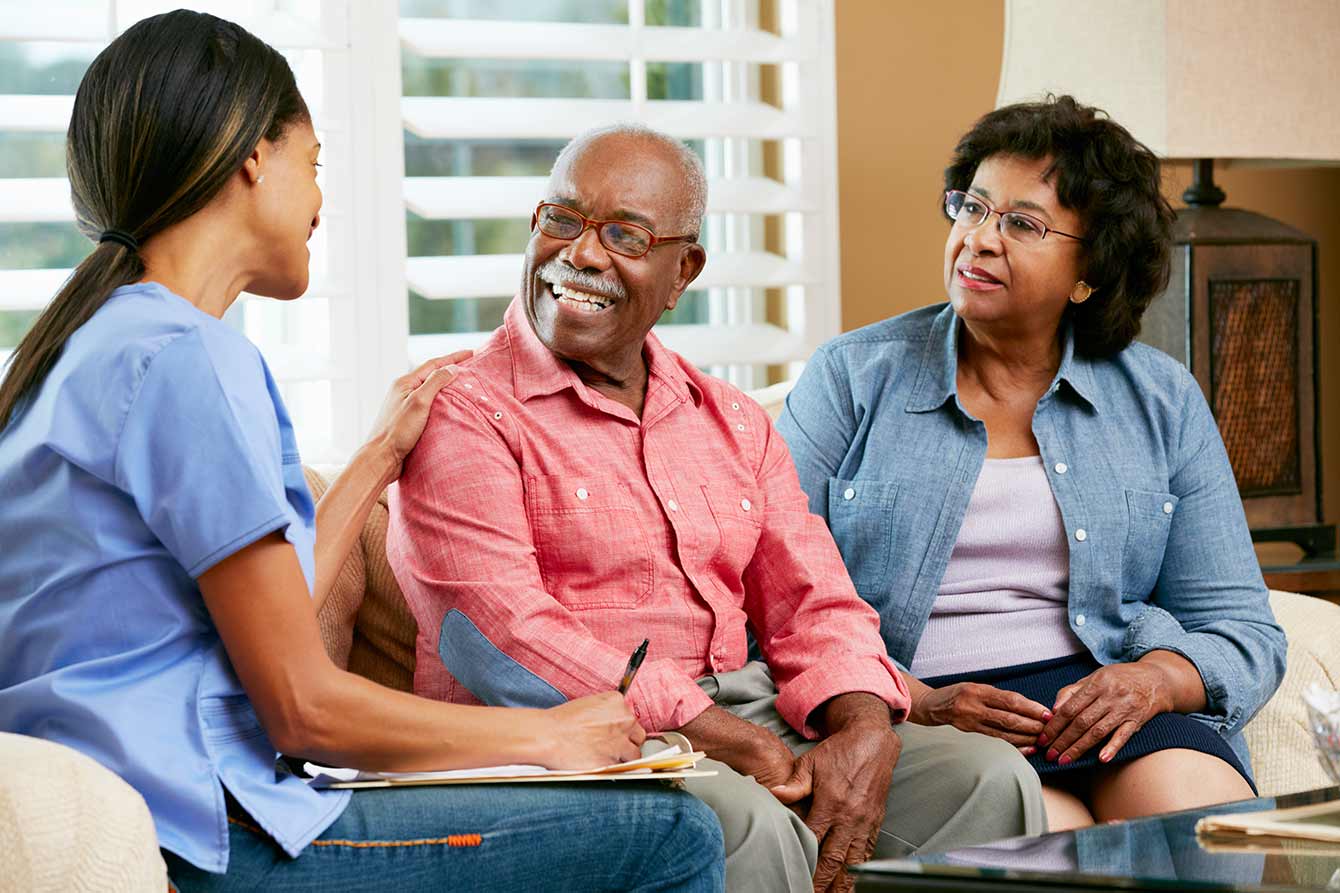 Exploring the Difference between Assisted Living vs. Nursing Home
Let's take a look at the difference between a nursing home and assisted living facility in terms of lifestyle.
Assisted living provides a community for seniors, that is closer to a personal home than a medical facility. If you are a pet-lover, most assisted living settings allow pets. However, nursing homes typically do not allow pets.
If you enjoy making your meals, independent communities usually have the option to create your meals.
Assisted living often has organized outings and trips, facilitating creating a rich social life. On the cost side of things, if you're looking for affordable housing for seniors, assisted living tends to be about half as costly as nursing homes.
As an additional boost, assisted living settings often can provide help for homeless seniors. Explore the options in your region to find a dwelling that is best for you or your loved one.
Nursing Home vs. Assisted Living Cost
In order to make an informed decision, you'll also need to compare nursing home and assisted living costs.
Nursing homes provide a comprehensive level of care. However, this extra level of attention comes at a hefty cost. The average cost of a nursing home ranges from $6844 to $7,700 per month. Assisted living is around half of this.
Nursing home costs may be more affordable with medicare advantage, as some costs may be covered by Medicare or Medicaid.
Check the Medicare website to explore options to cover the costs.
How to Choose Assisted Living vs. Nursing Homes?
When choosing assisted living versus a nursing home, it's essential to take the time to make the best decision for you and your loved ones. Talk with your family to understand the right options for your health, condition, and lifestyle. Explore the choices with the help of your family, partner, or friends. Finding your next home means finding the right place where you can feel safe, comfortable, and happy.