Join The Club & Get Our Senior Assistance Guide For Free!
Start Now!
Free
Assistance
Guide!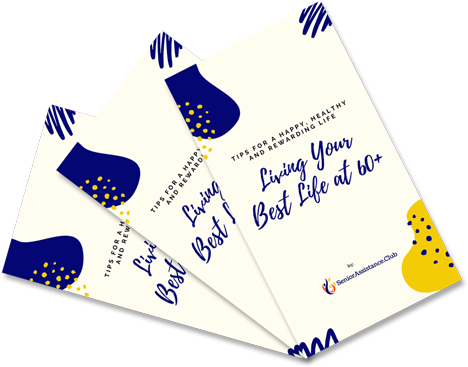 Join the Club!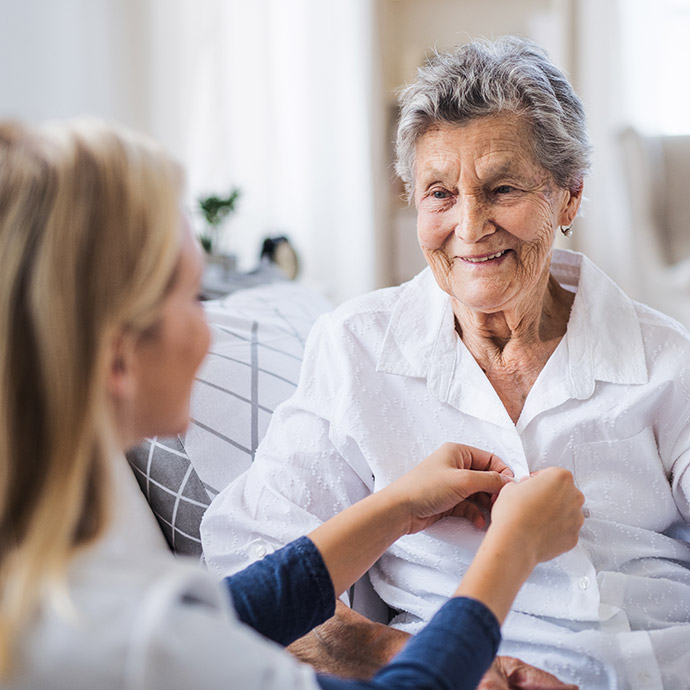 Learn About Home Care for Senior Citizens
Home care for senior citizens is a type of support service that provides older adults assistance to safely live in their own homes. It can be provided by a family member, friend, or professional caregiver. Home care services can include help with daily living activities such as:
Bathing, dressing, and eating
Transportation to doctor's appointments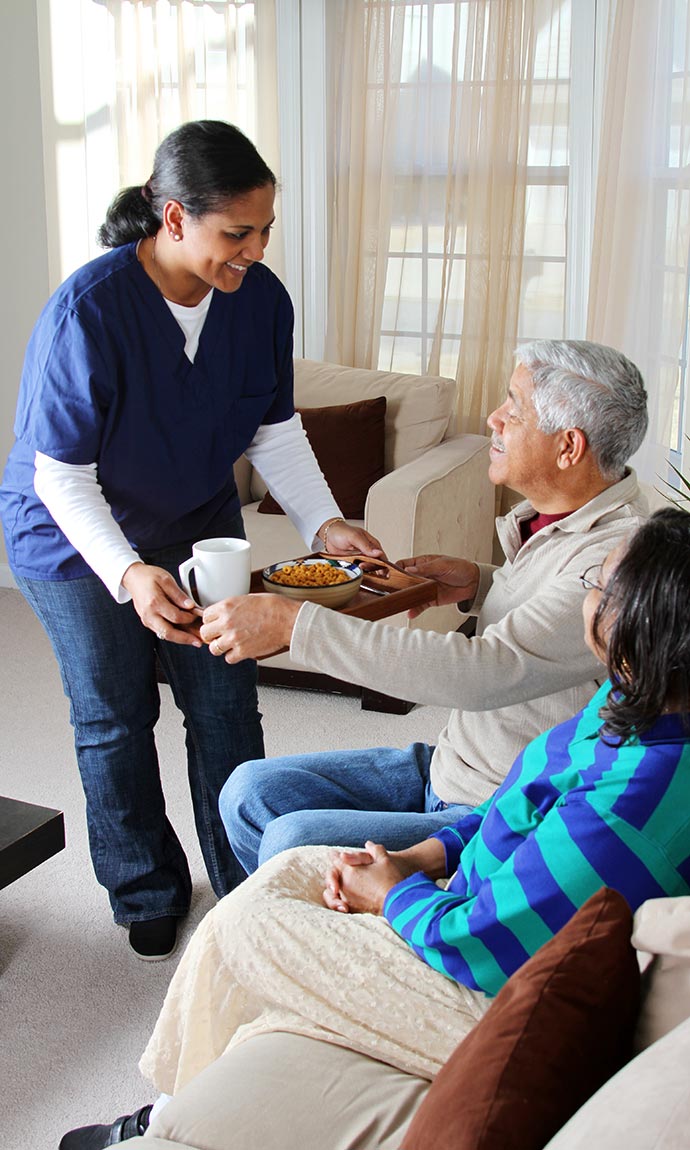 There are different types of home care assistance for seniors, each provides various levels of aide and services. The type of home care that is right for a particular senior will depend on his or her individual needs and preferences. Reaching out to a care provider can help narrow down the necessary and best care for you.
Home Healthcare
Home healthcare is an umbrella term used to refer to those who provide a wider array of old age care at home services, including skilled medical care. However, the services provided often depend on the type of agency. For example, some home healthcare agencies employ only licensed practical nurses (LPNs) or licensed vocational nurses (LVNs), while other agencies allow unlicensed caregivers to perform non-medical tasks (such as bathing and dressing). Some home healthcare agencies also offer social services such as rehabilitation and meal delivery. Caregivers are usually employees of the agency.
Home care for older people is often the least expensive option for healthcare services because it allows individuals to receive care in their own homes rather than having to be admitted to a hospital or nursing home. However, the cost of home care will depend on a variety of factors such as the type and amount of care required, the location of the caregiver, and whether or not the agency is privately-owned vs. government-owned (and paid for by tax dollars), and more.
Benefits of home healthcare agencies
You can choose from a wider range of services targeted for home care for seniors as well as your choice of healthcare professionals
These agencies often have more resources, including larger staffs, specialized equipment and medications, etc.
You may be able to get help with things like insurance billing and paperwork
Drawbacks of home healthcare agencies
Services can be expensive, especially if you need around-the-clock care and specialized nurses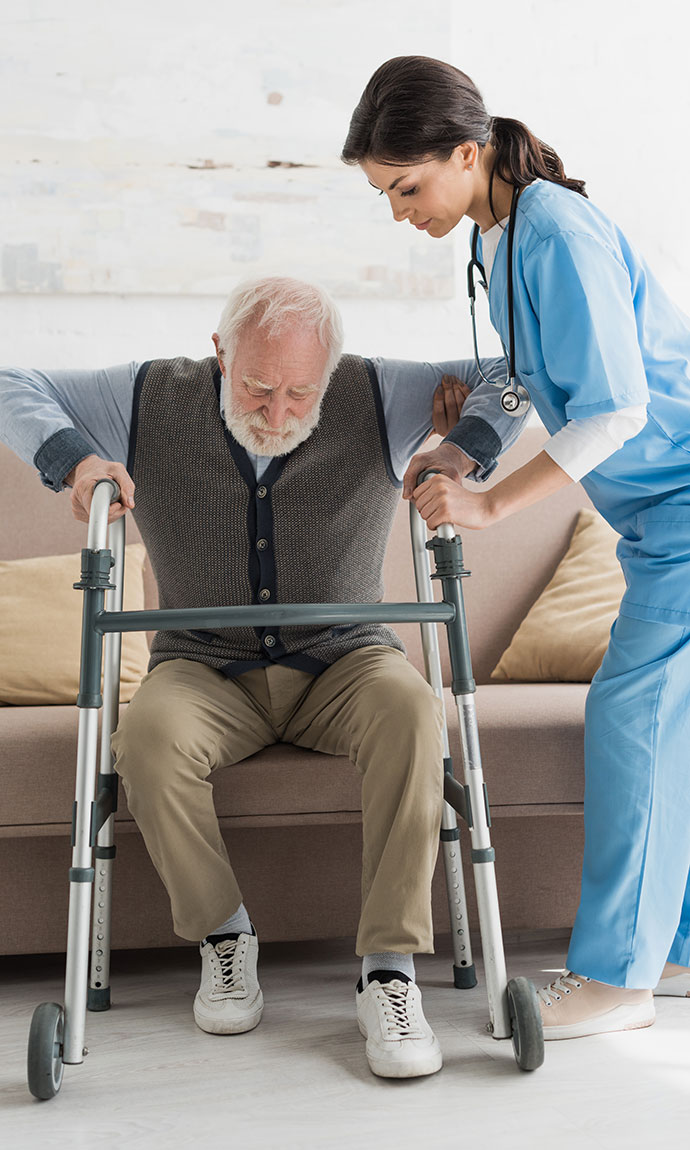 Types of Home Care Assistance for Seniors
Full-service private duty or private pay agencies
As the name implies, private pay agencies are employees paid for out-of-pocket. These agencies provide home care services by sending in skilled care givers and may charge on a fee-for-service basis. Caregivers will generally be employees of their state and/or federal government or through a contract with a private company that has been recognized or license certified. Caregivers can also be hired directly by families to help with seniors who need assistance with activities of daily living or medical condition management. Hiring a private caregiver allows families more flexibility in choosing the type of care their loved one receives. Caregivers can also be independent contractors or directly employed by the family.
Benefits of private pay agencies
You have more control over the type of care your loved one receives
You can select a caregiver who is a good fit for your loved one's personality and needs
You can interview potential caregivers before making a decision
The agency will handle all payroll taxes and worker's compensation insurance
Drawbacks of private pay agencies
Medicaid Home and Community-based Care
These facilities are certified by Medicaid to provide certain home health services to Medicaid beneficiaries. These home care assistance for seniors' services must be prescribed by a doctor and are limited to medically necessary services such as skilled nursing, physical therapy, and occupational therapy. Caregivers will usually be employees of the agency.
Benefits of Medicaid home and community-based care
These agencies are required to meet certain standards set by Medicaid
Drawbacks of Medicaid-certified home health agencies
Services are limited to those that are medically necessary
You may have to pay a deductible or copayment for services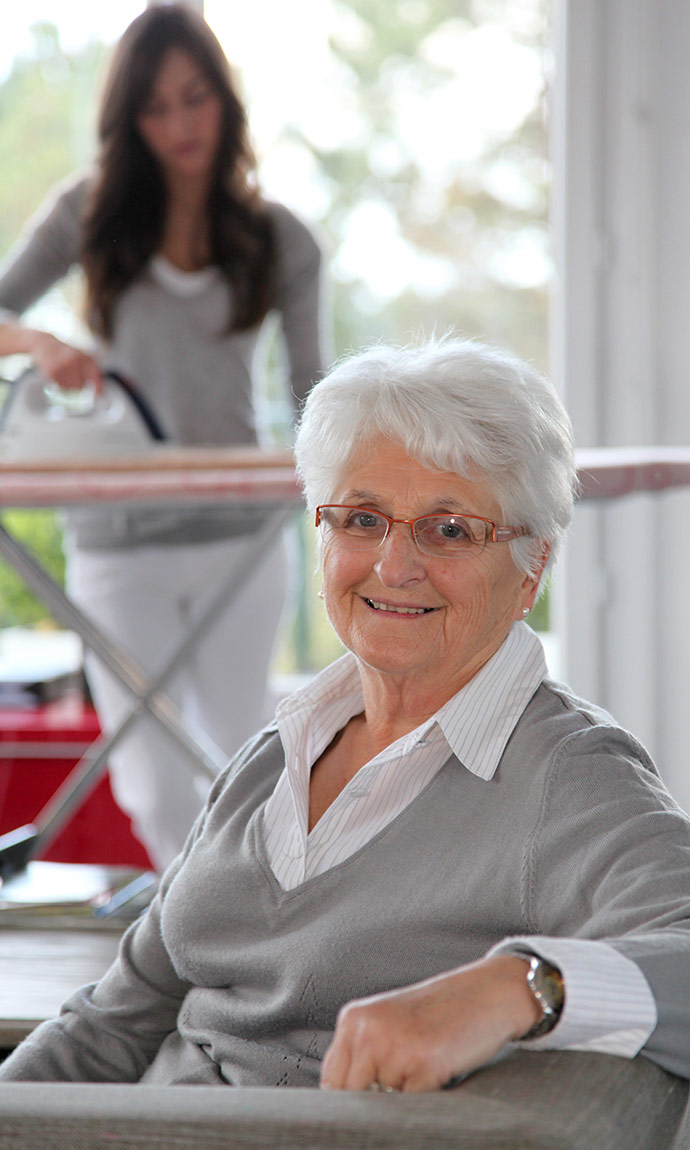 Nursing registries or health care registries
With nursing registries, seniors can hire a licensed nurse to come to provide certain medical care in their homes. These nurses generally do not live with the family but are assigned a case based on the needs of that particular patient. Nursing registries are often used by patients who have complex conditions or who need 24-hour monitoring and medication management.
Benefits of nursing registries
You can choose your own nurse
Nurses are licensed and have undergone background checks
Drawbacks of nursing registries
Services can be expensive, depending on how much experience the nurse has or if they have any specializations (such as caring for memory loss patients, extra experience with physical therapy, etc.)
Hospice care
Hospice care is a type of end-of-life care that focuses on providing home care for senior citizens with special attention given to comfort and support to patients and their families. Hospice care can be provided in the home, in a hospice facility, or in a hospital. Hospice care teams generally include a physician, nurse, social worker, chaplain, and trained volunteers. Services provided by hospice care teams can include pain and symptom management, emotional and spiritual support, and bereavement counseling.
Benefits of hospice care
Hospice care teams can provide pain and symptom management ensuring the patient's comfort all the way until death
Hospice care teams can provide emotional and spiritual support both to the patient and the family members
Drawbacks of hospice care
Hospice care is generally only available to patients with a life expectancy of six months or less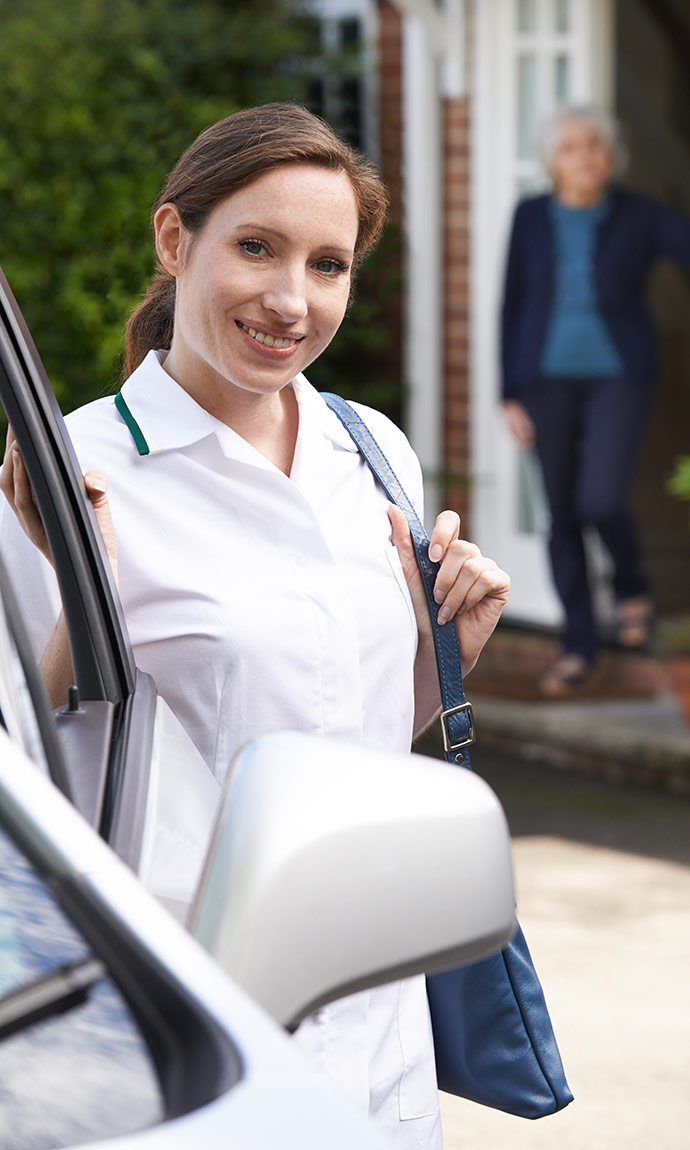 When to Consider Old Age Care at Home
Deciding when to pursue assisted living boils down to personal circumstances, and there is no right or wrong time to start home care. Some of the factors that may indicate a need for home care include:
A recent hospitalization or other medical events that require ongoing monitoring and support
Complex medical conditions or chronic health conditions that require ongoing management and support
Difficulty with daily activities such as dressing, bathing, cooking, cleaning, or managing medications
Loss of mobility or decreased physical function that makes it difficult to safely navigate the home environment
Diagnosis of a terminal illness
As you begin exploring different options for home care services, it is important to keep in mind that the level and type of care needed will vary depending on your loved one's unique situation. Keep in mind that the type of provider you choose will also play a role in determining the level of care that is provided. When considering home care for your loved one, be sure to take the time to understand all of your options and choose the right solution for their needs. If you need more help deciding on the kind of home care for older adults your loved one will need, browse through our collection of articles at Senior Assistance Club.