What is the best way to care for your loved one? For many people, the question is, "Home care vs nursing home?" Choosing between home care vs nursing homes is a source of stress and cost can be a major factor in making the decision.
According to a 2020 Genworth study, the cost of home health care vs nursing home care continues to rise. Depending on your financial situation, the price of home care vs nursing home factor may be the tipping point for your decision.
What is the big difference between care home and a nursing home? Independence. Freedom and an independent lifestyle are why many senior adults choose to stay in their own homes for as long as possible. Quality of life, familiarity, and comfort make home care the first choice.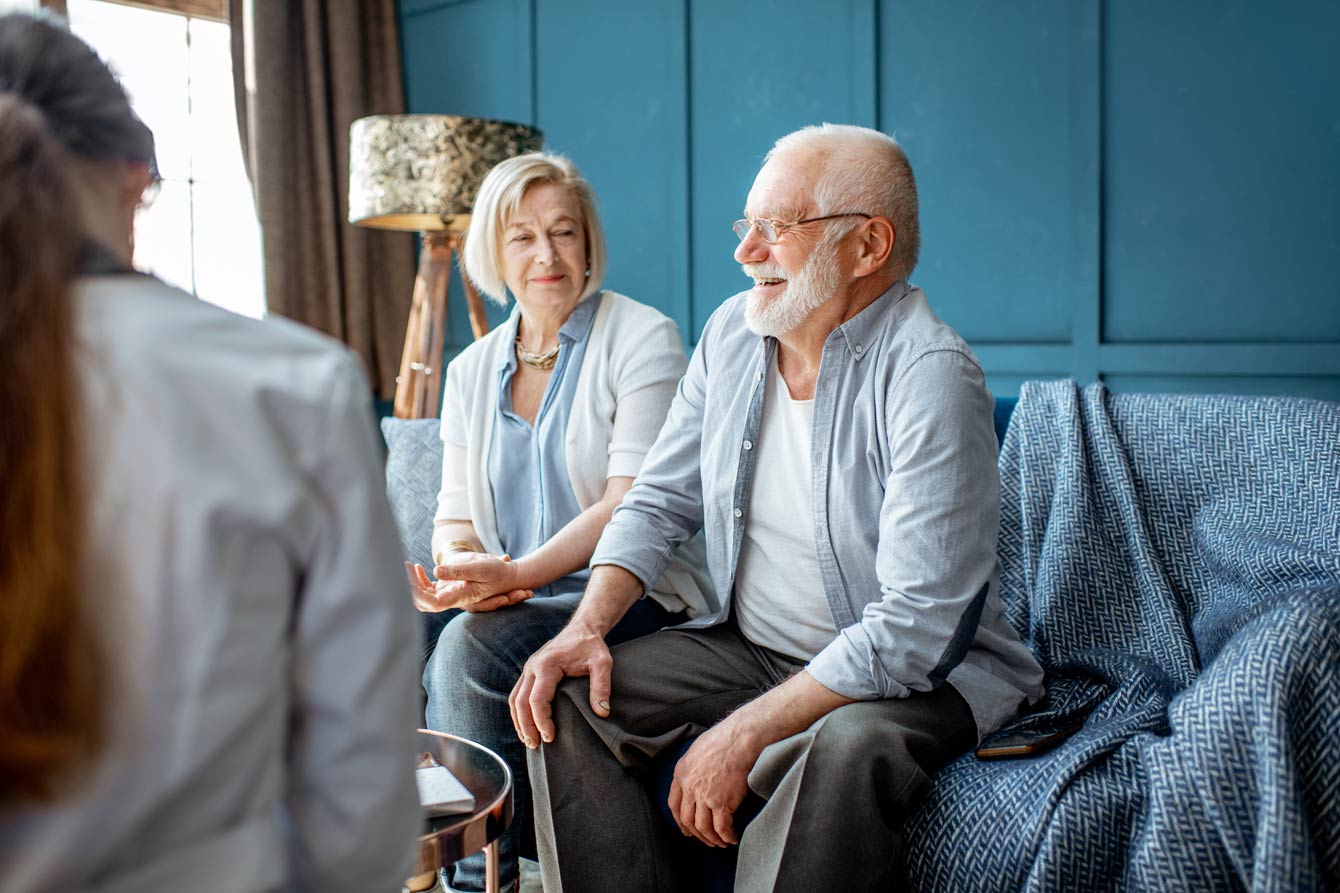 What Is Home Care?
Home care is a term that can be a little confusing. It is commonly used to describe two types of care: non-medical and medical.
Home care refers to non-medical care for older adults. Home health care refers to medical care, provided in the home, by a skilled medical professional.
Typical Services of Home Care and Home Health Care
Home Care includes help with daily activities such as help with dressing, getting in and out of the shower, and personal grooming. It may also include housekeeping such as light cleaning, vacuuming, and doing laundry. Household chores can include meal preparation, shopping, and running errands. Home care can include care for pets, trips to the vet, or housekeeping chores to maintain a healthy household.
Home health care is a short-hand term for medical care. Senior care home services means skilled medical care, provided by a nurse, therapist, or trained medical professional. If a loved one is recovering from surgery, is in unstable health, or needs structured care for a medical condition, in-home care may be a viable solution.
What is a Nursing Home?
A nursing home is a group facility that provides round-the-clock nursing staff. Because the medical staff is onsite, each person can receive medical attention as needed. With full-time care, costs run about $8000 per month for a semi-private room and $9,300 for a private room. These are national averages in the United States and may vary significantly in different states.
A nursing home has full-time medical staff. If an individual doesn't need full-time nursing care, you may want to consider assisted living facility vs nursing home.
Medicaid covers nursing home care for people with very limited income and few financial assets. The costs vary across regions, and eligibility is state-specific.
Talk with your insurer to find out what home health services your Medicare advantage plan covers.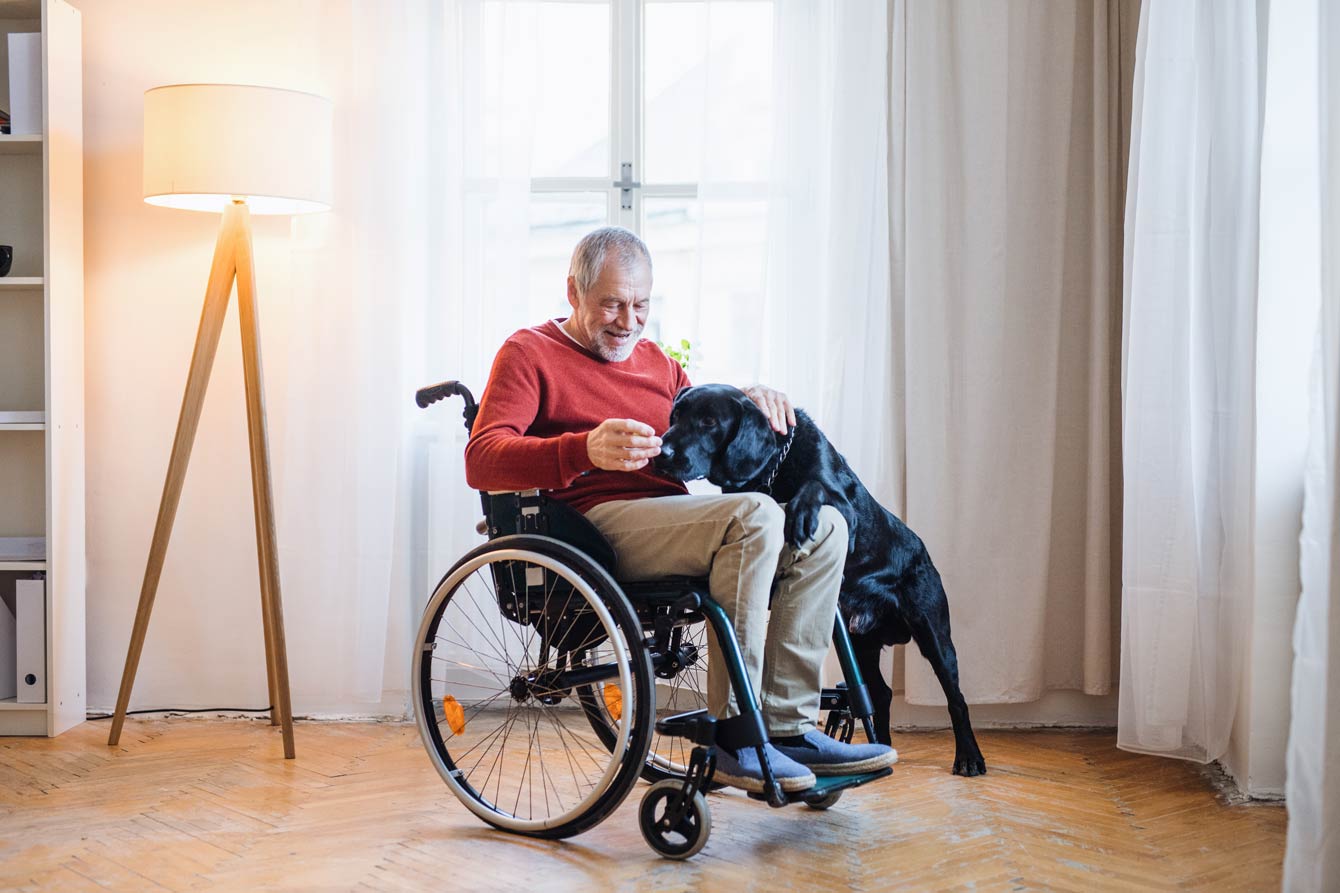 Understand the Difference Between Home Care and Nursing Home
As you can imagine, each option has advantages as you seek to find the best ways to care for your loved one.
So, why choose home care services vs. a nursing home?
Home care for senior citizens offers a distinct advantage: personal attention and care. Individuals get personal help with daily chores, activities, and hygiene. They can remain in their home, have companionship, and enjoy familiar surroundings.
In-home care is a way to extend the lifestyle, comfort, and ease of a senior adult. Living in one's own home can help individuals focus on enjoying life, engaging in activities, and living with dignity.
Benefits and Services of Home Care vs Nursing Home
Home care offers many benefits that may not be present in a nursing home. The top benefits include freedom, independence, and familiarity.
Some of the home care services can include:
Help with meal preparation and shopping
Assistance with mobility in and around the home
Support with chores and housekeeping
Reminders for medications and nutrition
Companionship and friendship
Assistance with pets and trips to the veterinarian
Most seniors prefer to stay in their own homes and continue with their chosen lifestyle. Having home care services is a way to stay independent, healthy, and safe. This can also provide peace of mind for family, friends, and loved ones.
Cost of Home Care vs Nursing Homes
When considering home care vs nursing home, the big question is cost. The costs of home care vs nursing homes vary considerably from state to state and country to country.
The average cost for in-home care services runs approximately $4000 a month. The cost of in-home care services for your area may be different due to the cost of living and location. According to the Genworth study, the cost of a nursing home is about $8000 per month. These costs give you a rough idea, but details vary with specific plans, level of care, and location.
Calculating Cost of Home Care vs Nursing Homes
To calculate the cost of home care in your area, be sure to evaluate how much care you or your loved one needs. Do you need hourly care or a daily rate? Do you need to have someone in your home overnight?
An additional factor to consider is whether you want to hire privately or work with an agency. If you hire privately, you'll need to handle all the logistics of interviews, background checks, verification of training, taxes, and insurance. If you hire with an agency, you may pay more, but these issues are handled.
To figure out the specific costs, you can compare different agencies in your region. This should give you a close number to estimate the true cost of home care.
How to Pay for Home Care or Nursing Home
If you want to provide full-time care at home, $4000 per month is around the cost to expect. The most common ways to cover this cost include:
Pay for the services out of pocket
Rely on third-party payments such as Veteran Administration or Medicaid
Fund the payment with help from private funds, church, or friends
While the amount may seem great, it is much less than the cost of a full-time nursing home.
There are a few different ways that you can pay for home care or nursing home costs through medical insurance.
One way is to purchase a long-term care insurance policy. This type of policy will typically cover the cost of home care, nursing home care, or both.
Another way to pay for these costs is through Medicaid. Though each state has different eligibility requirements for Medicaid, some general guidelines apply nationwide. To qualify for Medicaid, applicants must be U.S. citizens or legal residents, and they must meet certain income requirements.
For example, to qualify for Medicaid coverage in 2020, a single person can have an annual income of no more than $17,237. Medicaid recipients must also be one of the following: pregnant, disabled, elderly, under the age of 19, or be the parent or caretaker of a Medicaid-eligible child.
You can also use Medicare to help pay for these costs. If you're 65 or older, you're automatically eligible for Medicare. You're also eligible if you're under 65 and have a disability, no matter what your income is. If you have End-Stage Renal Disease (ESRD), you qualify for Medicare, regardless of your age.
There are four parts to Medicare: Part A covers hospital stays, Part B covers outpatient services, Part C is an alternative to Original Medicare, and Part D covers prescription drugs. You can enroll in Part A and Part B at the same time. If you wait until after you're 65 to enroll in Part B, you may have to pay a late enrollment penalty.
To get Parts A and B, you can sign up online at Social Security's website, or by calling 1-800-MEDICARE.
Why Choose Home Care Services vs Nursing Home
The key question in evaluating home care services vs nursing homes is: "what meets your particular needs?"
Every individual has different needs as they age. Some may simply need a caring companion to look in occasionally. Others may be struggling with degenerative conditions and need more help with mobility issues. Other people may have progressive health conditions that affect their memory or ability to manage their life at home.
We hope you found this Senior Assistance Club guide on home care vs. nursing homes useful!