Home health care is a top concern for older Americans. It may be at the top of your priority list especially if your family doesn't live nearby, is not available or is unable to help due to work obligations.
According to a Health Services Research Report (HSR) 65% of older adults rely entirely on family and friends for senior care. This means the balance rely on care outside of their immediate circle or receive care at live-in facilities.
For many seniors, this is possible with the help of family and friends. However, as health problems or cognitive decline make it difficult to live independently, home care may be the best option.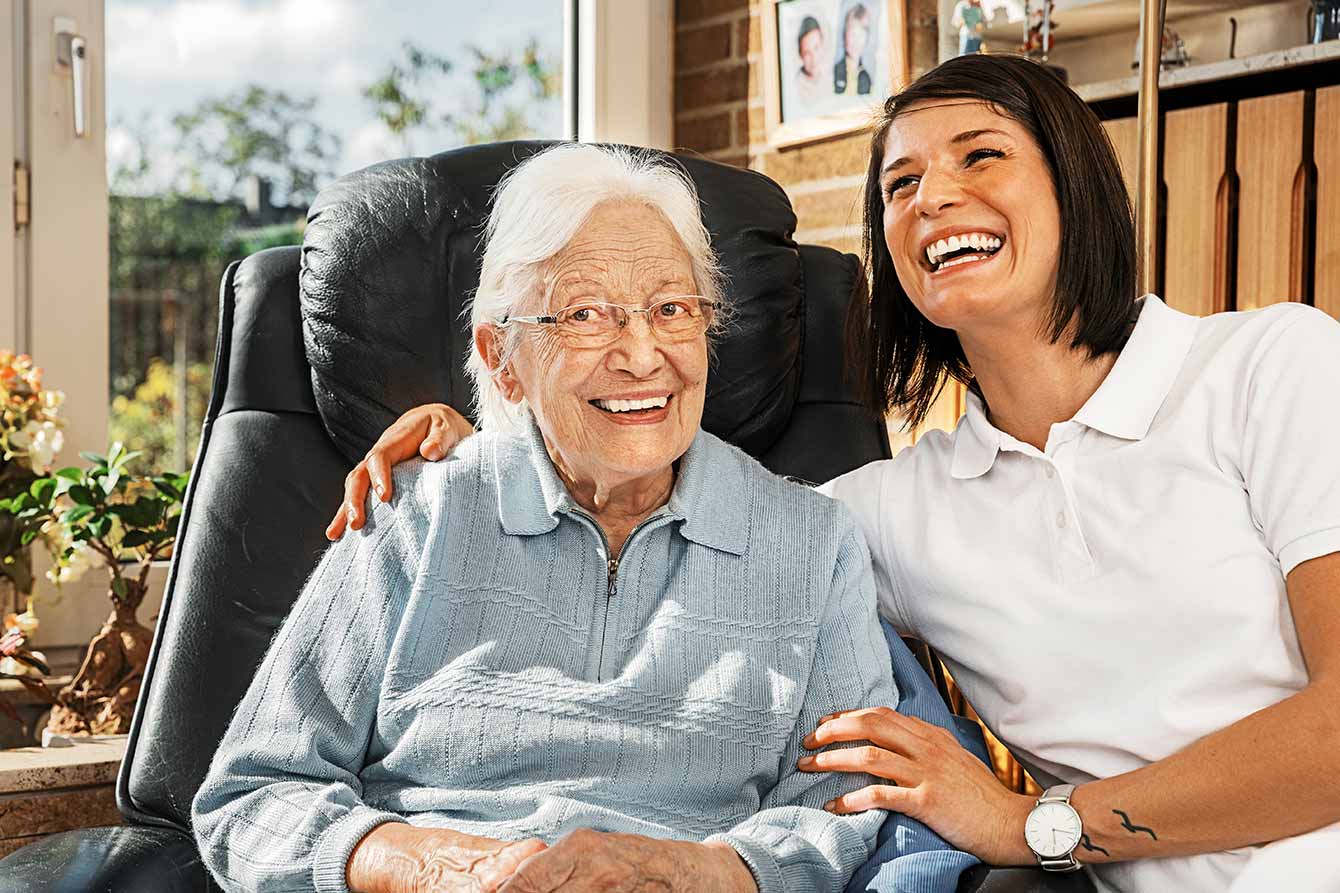 What is Senior Home Care?
Senior home care can take many different forms, but at its core, the basics of home care is all about helping seniors to live safely and comfortably in their own homes. Home care workers can provide assistance with activities of daily living such as bathing, dressing, and eating. They can also help with housekeeping tasks, transportation, and companionship.
As more Baby Boomers age, the number of older adults in the United States is growing. Estimates are that by 2050, the older population will be more than 80 million. This is up from 35 million in 2000.
To keep up with the demand for home care assistance for seniors, more senior care home services are likely to arise.
When evaluating the needs of yourself and your family, experts advise checking with your medical provider. Your physician may be able to advise you on home health care options in your area, and for your specific situation.
When to Seek Home Care Services?
When learning about what is senior home care, it's also important to be able to identify when it is needed.
The problem is, many people are reluctant to seek out home care basic services, feeling that it is a sign of weakness or admitting defeat. However, there is no shame in needing a little extra help to maintain your independence. In fact, deciding to seek out home care services can be one of the smartest and most proactive decisions you can make. There are a few key signs that indicate it may be time to consider home care services.
Difficulty with Tasks

Everyone needs a little help sometimes, and there's no shame in admitting it. If you're finding it difficult to keep up with the activities of daily living, home care can make all the difference. Whether it's cooking and cleaning, or bathing and dressing, home care providers can provide the assistance you need to maintain your independence. They'll work with you to create a custom care plan that meets your unique needs and preferences and can even give you housing and care tips for seniors.

Increased Feelings of Loneliness and Isolation

Home care can provide invaluable companionship for those who are starting to feel isolated or lonely. Your home care worker will help engage you in activities and conversation, providing a friendly face you can rely on. They'll also be able to provide support and assistance with the activities of daily living, helping you to maintain your independence.

A Break from Caregiving

Caring for an elderly loved one can be a rewarding experience, but it can also be stressful and demanding. If you or your caregivers are starting to feel overwhelmed, home care can provide much-needed respite. Home care services can help with activities of daily living such as bathing, dressing, and grooming. In addition, home care providers can offer companionship and support, giving caregivers a well-deserved break. Respite care can be scheduled on a regular basis or as needed, and it can be tailored to fit your loved one's needs and preferences.
If you're noticing any of these signs, it may be time to consider home care services. Home care can help you or your loved one to maintain independence and quality of life while also providing peace of mind for caregivers.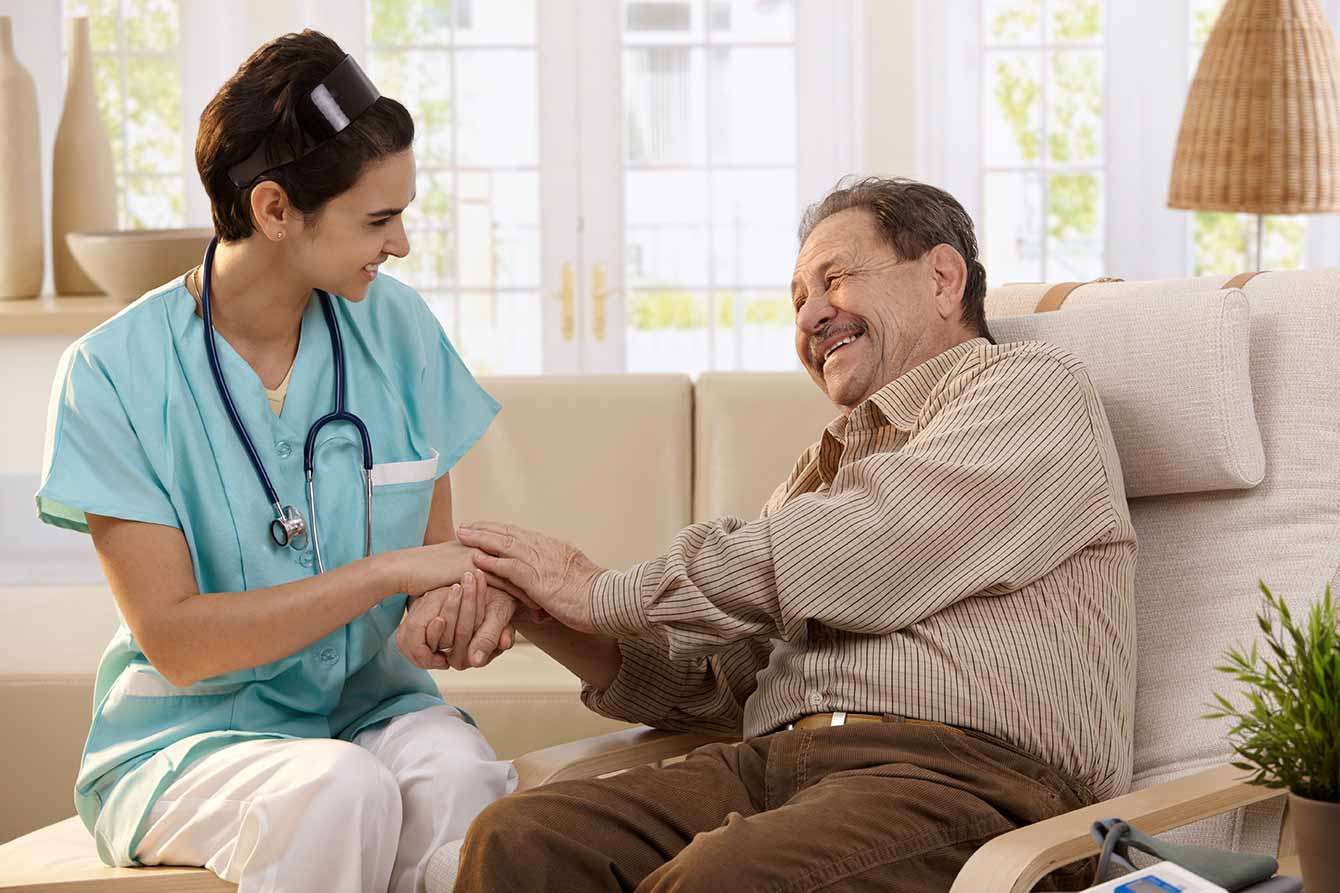 What Does Home Care Include?
Home health care is a unique and important type of care that helps people to heal, recover, and maintain their health in the comfort of their own homes. Home health care includes a wide variety of senior home care services such as physical therapy, speech therapy, occupational therapy, and skilled nursing. Other in-home care focuses on activities of daily living (ADL) such as cooking, cleaning, bathing, monitoring medications, and dressing. Home health care is an affordable and convenient option for many people who need extra help to heal, recover, and maintain their health.
Medical care may consist of a wide range of activities, from administering medications and changing bandages to providing specific therapies. The different types of medical care can all help to speed up the healing process and ensure that patients receive the best possible care.
Care for daily activities can include a wide range such as bathing, cooking, dressing, eating, grooming, using the bathroom, and getting around. This may be services provided from an individual caregiver, home health aide or homemaker. Many companies offer comprehensive packages, enabling people to add or subtract as their needs fluctuate.
When you or a loved one needs in-home care, it's important to choose a company that can provide the right level of support. Some in-home care companies focus exclusively on health care, while others provide a more comprehensive range of services, including help with activities of daily living such as bathing, dressing, and meals.
If you're not sure what level of care is needed, home health care companies can provide an assessment to help determine the best plan of care. Regardless of the type of care needed, in-home care companies can provide personalized support that helps improve quality of life.
Types of Home Care Services
There are many different types of home care services available to meet the needs of seniors. Some services provide home care basics providing assistance for activities of daily living, such as bathing, dressing, and eating. Other services offer more specialized care, such as physical therapy or nursing care. There are even some home care services that provide companionship and support for seniors who live alone. Regardless of the type of care needed, there are home care services that can provide the assistance and support that seniors need to maintain your independence.
Home Healthcare
Home visits by doctors are becoming increasingly popular as a way to provide home care for patients. There are many advantages to this type of home care, including the ability to provide more individualized attention and to develop a stronger relationship with patients.
Home visits by doctors can also be very helpful in diagnosing and treating illnesses, as well as in reviewing the home health care needs of patients.
Full-service Private Duty or Private Pay Agencies
If you're looking for personalized, one-on-one in-home care for a loved one, a full-service private duty agency may be the right choice. These agencies provide a wide range of services, from personal care and grooming to light housekeeping and errand running. They also offer flexibility in scheduling and can work with you to create a care plan that meets your loved one's unique needs.
Most private duty agencies also offer a free initial consultation to help you assess your loved one's needs and determine the best course of action. While private duty agencies do charge for their services, they can provide peace of mind knowing that your loved one is receiving the high-quality, individualized care they deserve.
Medicaid Home and Community-based Care
Medicaid home and community-based care offers a wide range of services to help people with disabilities or chronic illnesses live in their own homes or communities rather than in institutions. These services can include personal care, homemaker services, case management, respite care, and more.
Medicaid home and community-based care is an important way to promote independence and quality of life for people with disabilities or chronic illnesses. It also helps to reduce the overall cost of health care by preventing or delaying the need for more costly institutional care. For these reasons, Medicaid home and community-based care is an important option for many people with disabilities or chronic illnesses.
Nursing Registries or Health Care Registries
Nursing registries or health care registries are organizations that provide a variety of nursing and health care services to individuals, families, and businesses. Services offered by nursing registries may include home health care, long-term care, hospice care, and more. Nursing registries can be found in many communities across the United States.
Some nursing registries are for-profit organizations, while others are non-profit organizations. Some nursing registries are affiliated with hospitals or other health care facilities, while others are independent entities. Nursing registries typically employ Registered Nurses (RNs), Licensed Practical Nurses (LPNs), Certified Nursing Assistants (CNAs), and other health care professionals.
Hospice Care
When a person is terminally ill and has decided to stop treatment, hospice care can be an important part of their end-of-life journey. Hospice care is designed to provide comfort and support for both the patient and their family. The focus is on managing pain and other symptoms, as well as providing emotional and spiritual support. Hospice care teams typically include doctors, nurses, social workers, chaplains, and volunteers. They work together to create a plan of care that meets the individual needs of the patient.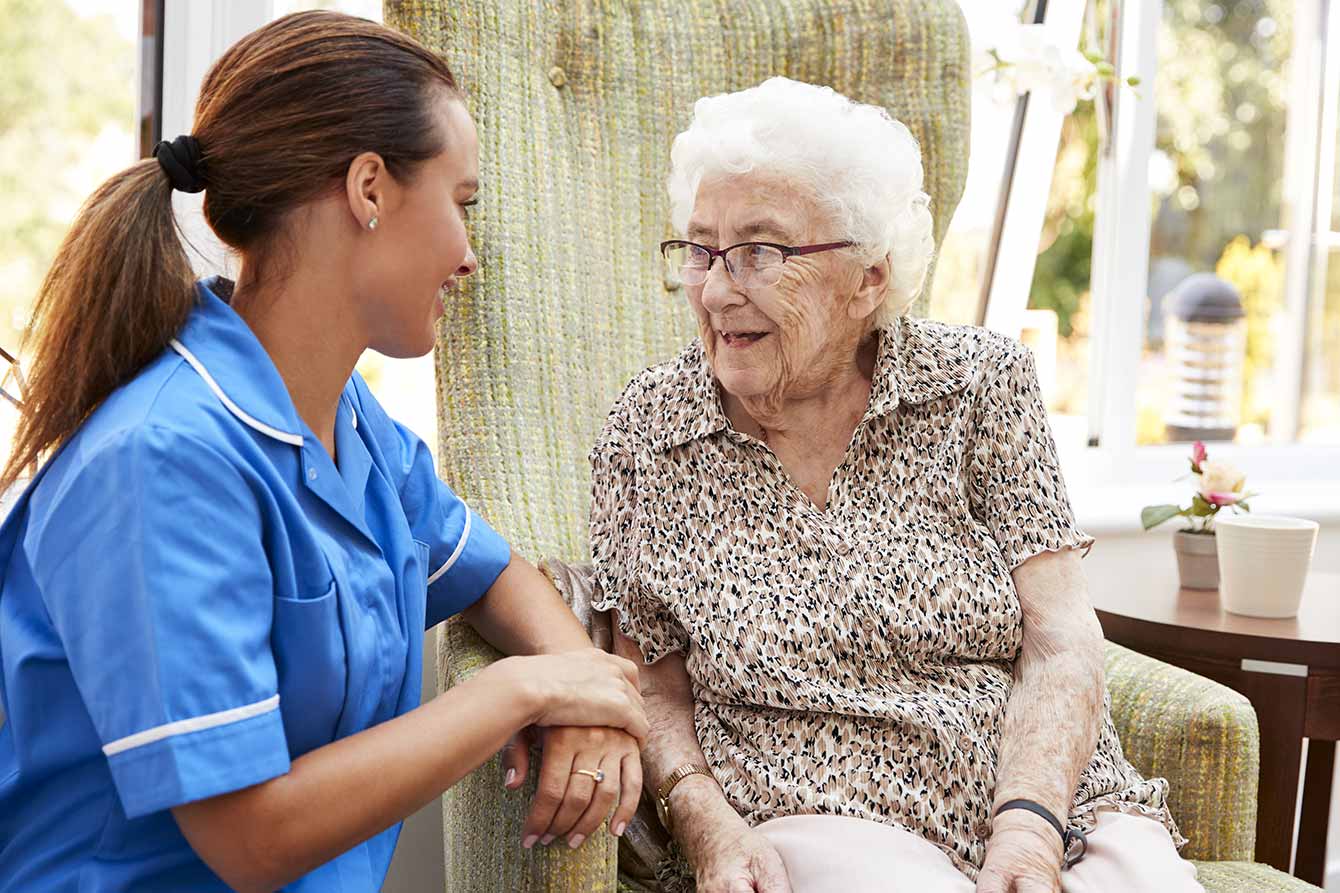 What is the Difference Between Home Care vs Home Health Care?
There's a big difference between home care vs. home health. Home care services provide basic custodial and homemaking services, such as light housekeeping, laundry, meal preparation, shopping, and transportation. Home health care, on the other hand, is medically focused and skilled. Services can include nursing care, physical therapy, wound care, and IV therapy. In most cases, home health care is ordered by a physician and provided by a licensed professional.
What is the Difference Between Home Care vs a Nursing Home?
When deciding for the proper care for yourself or your loved one, you also need to weigh the differences between home care vs nursing homes.
Home care is generally less expensive than a nursing home, and it allows your loved one to stay in familiar surroundings. However, home care requires more involvement from family and friends, as someone will need to be available to provide assistance on a regular basis. A nursing home can provide more comprehensive care, but it can also be expensive and impersonal.
What are the Benefits of Home Care?
Home health care can be a great option for people who need ongoing medical care but wish to remain in their own homes. There are many reasons to consider home health care.
Allows people to receive the care they need in the comfort of their own homes
This can be a huge benefit for people who are dealing with chronic illness or disability and may have trouble leaving the house.
More affordable option
In many cases, home health care is covered by insurance, and even when it is not, the costs are often lower than those of nursing homes or other care facilities.
Offers a higher level of customization
Because people receive care in their own homes, caregivers can tailor the care to meet the individual needs of each person. This can include providing transportation to medical appointments, helping with household chores, or simply providing companionship.
Allows patients to maintain a sense of independence and dignity
Moving to a new environment, such as a nursing home, can be disruptive and stressful. It can be difficult to adjust to new routine and unfamiliar surroundings. Home health care allows patients to stay in their own homes, where they are comfortable and familiar with their surroundings. This can make a big difference in their quality of life and how well they are able to cope with their illness or injury.
Allows patients to remain active and involved in their own care
They can make decisions about their treatment and participate in their own recovery. This can help them feel more empowered and in control of their health.
Provides sense of companionship and support
The regular visits from a home health care worker can provide essential social interaction, helping to reduce feelings of isolation and loneliness. Home health care workers can also offer practical assistance with activities of daily living, providing valuable support for family members who may be struggling to cope.
Provides a much-needed level of attention and care for patients
While hospitals have a higher staff-to-patient ratio, home health care providers have more one-on-one time with patients. This allows them to get to know their patients better and develop a more personalized care plan. Home health care providers also have more flexible schedules, which can make it easier to accommodate the needs of patients.
Helps to prevent health problems from developing in the first place
For example, home health care workers can help their clients to stay active and mobile, which can reduce the risk of falls. They can also provide education on healthy lifestyle choices, such as dietary changes and smoking cessation.
Cost of Home Care
There's no use beating around the bush: senior home care services don't come cheap.
The monthly cost for a home health aide in 2019 is $4,385, according to the 2019 Genworth Cost of Care Survey. An average of $23 per hour is common for home health aides. In-home skilled nursing care on average, costs $87.50 per visit.
However, be aware that wages and availability vary widely across the nation.
The type of care required will also affect the cost. For example, basic home care tasks such as light housekeeping, laundry, and meal preparation are typically less expensive than more specialized care tasks such as wound care or physical therapy.
The number of hours of care required also plays a role in determining the cost of senior home care. Home care agencies typically offer discounts for larger packages of hours, so it is often more economical to purchase a block of hours rather than paying for hourly service.
Genworth provides an online tool to calculate the cost of care in your area. You can calculate projected future costs: by hourly, daily, monthly or annual periods.
For many seniors, home health care is an out-of-pocket expense. Some expenses may be covered by long-term care insurance. The Veterans Administration may cover some services for veterans. Check with your doctor about specifics for Medicare Part A or B coverage of some skilled nursing services.
Recent reports from the National Council for Aging Care identify the least and most expensive states.
The least expensive states for in-home care are: Alabama, Arkansas, Georgia, Louisiana, and Mississippi. North Carolina, Tennessee and West Virginia. The most expensive regions are: Alaska, Hawaii, Massachusetts, Minnesota, North Dakota and Rhode Island.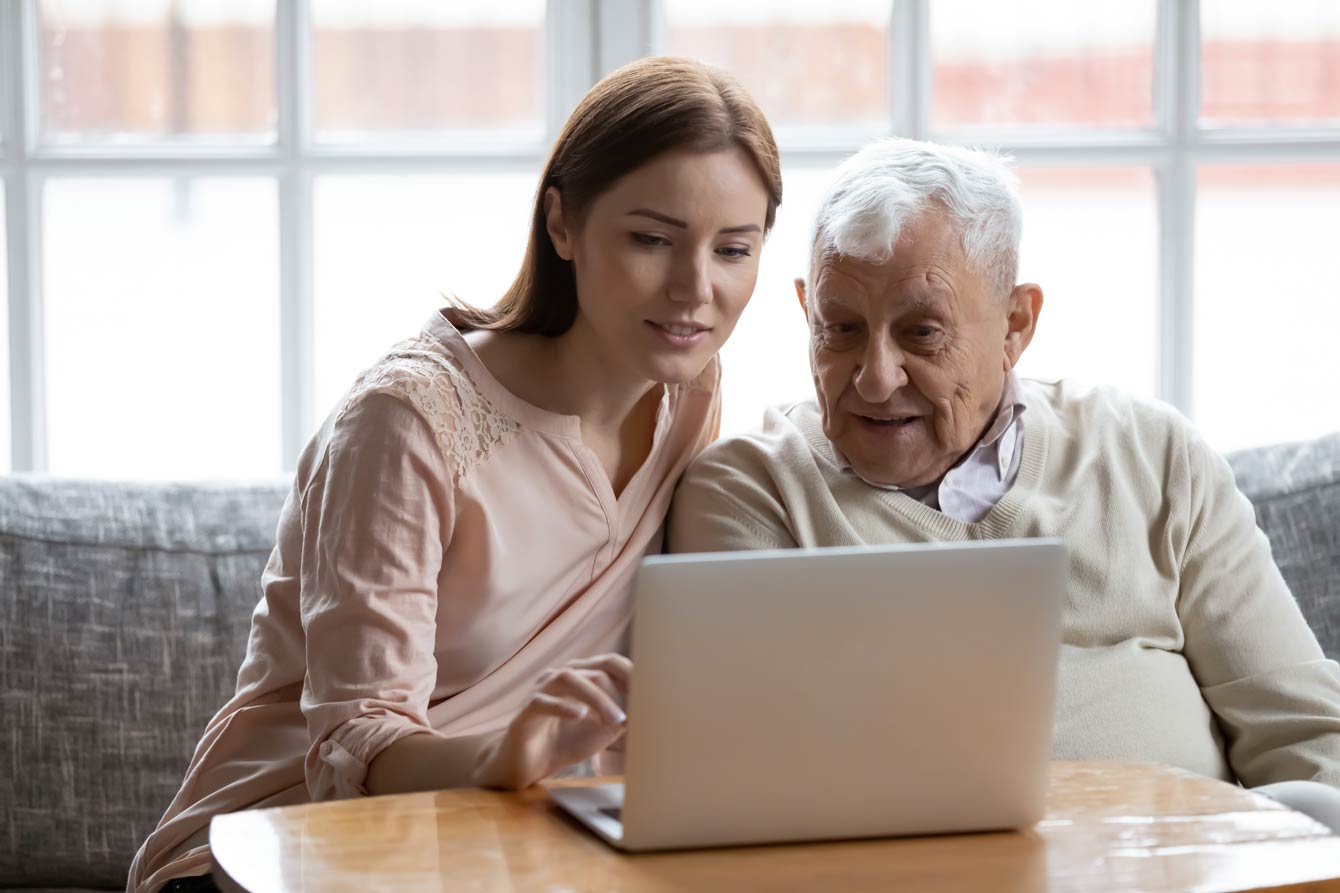 Choosing a Home Care Provider
It's not enough to ask what is home care for seniors. You'll need to know how to choose one, whether it's for yourself or someone else in your family.
When choosing a home care provider, it is important to consider you or your loved one's individual needs and preferences. For example, if you will require medical assistance, you'll want to choose a provider that has experience in providing this type of care. You'll also want to make sure that the provider you choose is licensed and insured. When it comes to choosing a home-health provider, the government provides detailed information about Medicare-certified home health agencies. The tool can be useful to prioritizing options and identifying the best choice for your location, needs and finances.
You can also ask family and friends for recommendations or check out online reviews to get an idea of what other people have experienced with different providers. Once you have narrowed down your choices, be sure to schedule a consultation with each provider so that you can get to know them and their staff before making a decision.
Take note of some criteria we've put together when choosing a home care provider. This not only helps you find the best home care provider for you or your loved one's needs but also gives you peace of mind.
Checking references
Getting personal recommendations
Checking businesses for insurance and bonding
Trial periods for evaluation
Getting agreements in writing
Establishing clear contracts
Evaluating hourly, daily, nightly rates
In finding the best candidate, experts note it's not only about what's on paper or online.
A home health provider is coming into your home and providing personal care. Selecting a caregiver that fits the bill may not be instant. It can take adjustment, conversation and time.
Finding the best match may be less about skill and more about subtle issues of personality, grace, kindness and understanding. Take time to get to know each candidate and see if you can develop a rapport with any of them.
Assistance Club Summary
What's the #1 take away from this Senior Assistance Club guide?
Planning provides peace of mind.
Familiarizing yourself with the costs and conditions of in-home care helps you plan for the future.
The cost of care varies from state to state, level of care and amount of care. By familiarizing yourself with the costs and options, you'll be better prepared for making wise decisions for yourself and your family.