If you've been wondering about choosing a retirement community, you are not alone. Many seniors reach a point when living alone or living in a large house is no longer the very best option.
Yet, as many people find, there is often some reluctance to even look at the topic. Does this sound familiar?
Perhaps you have been a little reluctant to even pose the question. It's understandable. The good news is you can take your time, evaluate the options, and explore potential solutions.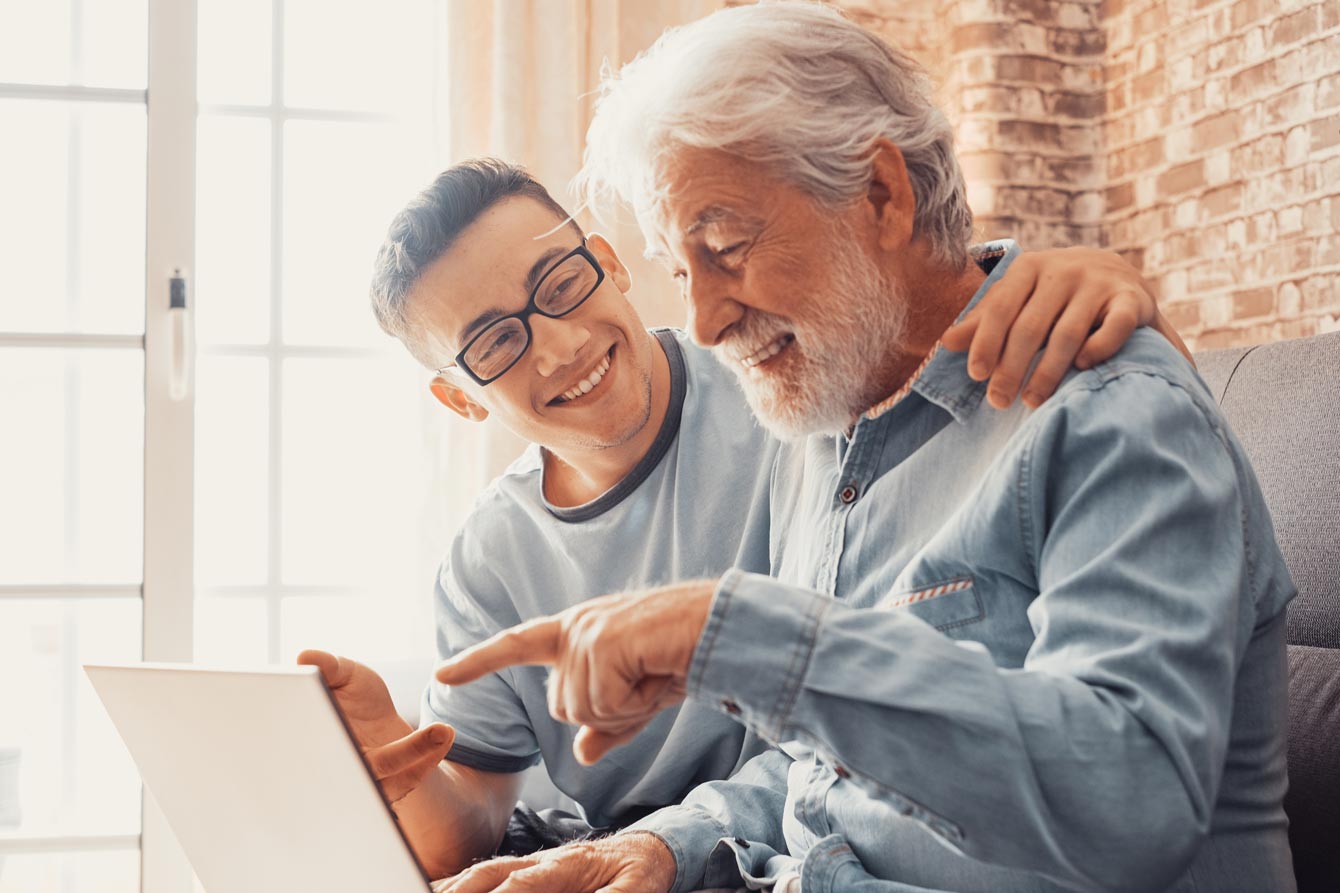 If you've been avoiding the topic or turning in circles about how to choose a retirement community, you don't have to struggle on your own.
Here at Senior Assistance Club we've scoured the Internet and pulled together resources to ease and simplify the decision-making process. With this in hand, choosing a retirement community may be less stressful than you ever imagined.
Let's begin with what works best for you and your unique living situation.
What Do Seniors Look For In a Retirement Community?
For starters, there are different types of retirement communities. Each type of community is designed to meet peoples' needs. Some offer dwellings for active seniors, some offer assistance with daily chores, and some provide advanced medical care
It often helps to investigate your situation as you ask, "what do seniors look for in a retirement community?" Make it more personal. Take a moment to ask, what are you looking for?
If right now you are living alone at home, take an inventory of the kinds of help you need right now. Do you need assistance with daily chores, bathing, dressing, cooking, and gardening? Do you need transportation to get to activities and appointments?
If you are living with a partner or spouse, evaluate the kinds of assistance you need, individually and together.
Having an open and candid conversation about your diverse needs can help narrow the choices when choosing a retirement community.
How To Choose a Retirement Community
In addition to taking a closer look at your needs and wishes individually and as a couple, it's also essential to look at your options.
One approach is to look at communities in your area. Talk to friends, family, and neighbors in your current location. Staying in the same location can help you minimize the overall changes you'll make in your lifestyle. You can still stay close to friends, family, and community activities.
If you've been looking at brochures and reading online descriptions, take the next step. Talk with friends who have already gone through the process. Ask them what they learned about moving to a senior living community.
Use this handy 10-point checklist for choosing a retirement community. Each of the points can help simplify the process of finding the living situation that works best for you and your loved ones.
10-Point Checklist for Choosing a Retirement Community
1. Safety and Security
While evaluating a retirement community, it's essential that you feel safe. You should feel comfortable with the security measures, lighting, and emergency response system.
In evaluating your Senior housing options, also look for closeness to a nearby emergency room. This may be a key to feeling safe and secure in your new home.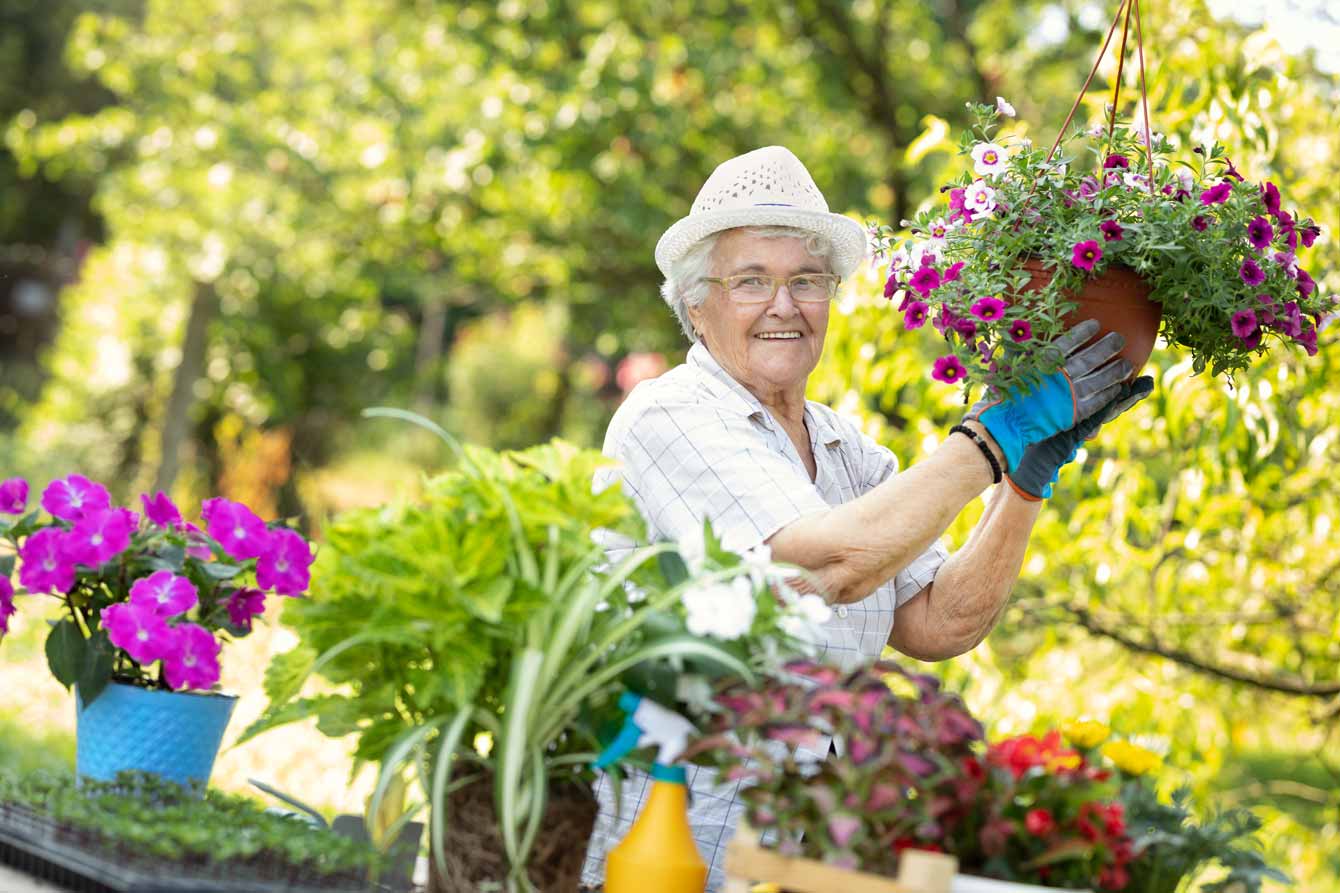 2. Lifestyle
Check out the ways a retirement community supports you in living your best life. Look for access to activities, culture, entertainment, and shopping. If you have particular hobbies such as gardening or bird-watching, make sure you can continue to enjoy these without restriction. A quick online search can help you choose the best community for your lifestyle preferences.
3. Pets
Some retirement communities allow and encourage pets - however, some do not. If you have a long-time pet, the last thing you want is to choose a community where you are not allowed to have a pet.
4. Recreation
One of the benefits of a retirement community is access to new activities as well as opportunities to continue hobbies you love. Talk to residents. Find out what is available on site, such as a fitness center, library, craft area, or access to activities.
5. Dining
Look for options that appeal to your lifestyle and preferences. If you enjoy formal dining, make sure this is available. If you prefer to grab a snack, evaluate facilities for snack bars, cafes, and small grocery stores. Go for a visit and try the food at the places you have on your shortlist.
6. Medical Care
Medical care may include on-campus clinics as well as off-campus medical care. Many retirement communities are located near local medical providers such as hospitals, physicians, dentists, and eye doctors. If you are moving to a new location, having access to top medical care is a key issue. If the place you're considering is in your current location, being close to your medical provider may be a deal-breaker.
7. Location
Do you want to stay in your current town, city, or state? Or have you been dreaming of a different location? One of the biggest reasons that people choose a retirement community may be the location. If you are an urban lover, being near cultural activities from museums to concerts can be a life changer. If you prefer a country setting, your priorities may include access to hiking, bird-watching, or specific outdoor activities.
8. Weather
What kind of weather appeals to you? Check out the area. For instance, if you've dreamed of living at the beach, research the current weather and year-round conditions. Be sure to evaluate the weather conditions in choosing your new home.
9. Budget
Naturally, moving out of your home is bittersweet and understanding the financial equation is essential. If you find that moving into a retirement home is lower than maintaining your current home, this can ease the way. Take the time to evaluate the costs of senior living. Many retirement communities offer packages that include electricity, internet, water, and bi-monthly housekeeping for one low fee.
Be sure to evaluate your finances and long-term savings as you consider how to choose a retirement community. Sit down with a trusted advisor to review your monthly bills and compare them to the costs of a retirement community.
10. Levels of Care
Senior living communities vary in what they offer. Some offer different levels of care to help manage their residents' needs. Continuing care retirement communities are often the places that provide seniors with different levels of care.
While right now you may be looking for independence in your dwelling, it can provide peace of mind knowing that further care is available if needed in the future.
In evaluating levels of care, be sure to ask about payment options. Find out if the community you are considering accepts Medicare, supplemental Medicare plans, Medicaid, and your specific insurance.
Choosing A Retirement Community That Is Right For You
To get started on choosing a retirement community, look at your current needs. Talk with your partner/spouse to explore the best options for where to live. To get the best sense of a specific place, set up a visit. Be sure to ask questions and talk with the residents.
Take time to choose a retirement community that is the best fit for you.