The population of seniors in the United States is growing at an unprecedented rate, and with that growth comes a greater demand for the different types of retirement communities.
A recent study by the Population Reference Bureau (PRB) examined trends in the senior age bracket of 65 and older, which showed that the Baby Boomer generation (those between 55 and 73 years in 2019), are driving economic, infrastructural, and institutional changes in society. In fact, the number of adults aged 65 and older will more than double, from 52 million in 2018 to 95 million in 2060.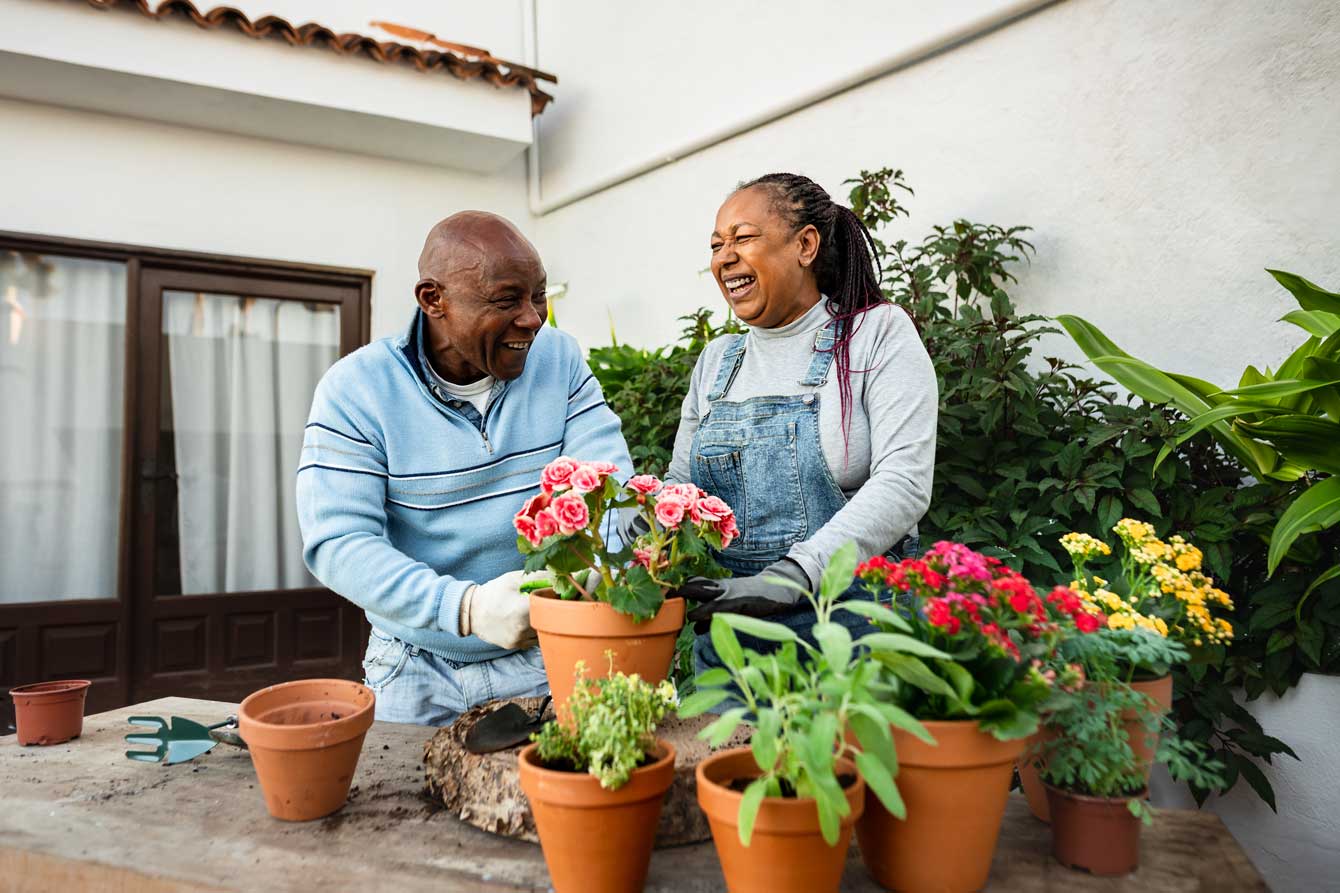 This trend is not surprising when you consider all that retirement communities have to offer. They provide a sense of community, offer access to essential services, and give retirees the opportunity to stay active and social. And the importance of retirement communities cannot be overstated. They play a crucial role in society by helping seniors maintain their independence and quality of life as they age.
That being said, here at Senior Assistance Club, we aim to help you navigate choosing a retirement community and provide some tips on which type of arrangement or housing for retired seniors can best cater to you or your senior loved one's needs.
But First, What is a Retirement Community?
A retirement community, in general, is a place where people can go when they are old. However, there are many various ways to live in a retirement community. Depending on the needs and demands of its senior residents or tenants, the services and amenities of retirement housing can vary.
So, what are the benefits of living in a retirement community?
First and foremost, most seniors choose to live in a retirement community because they want to be around people their own age.
In addition, living in a retirement home gives seniors the opportunity to downsize and simplify their lives, which is something that many people find appealing as they get older.
Another significant benefit of living in retirement communities is that they can provide access to a wide range of activities and amenities, such as:
Rest, read a book or the paper, drink coffee, or socialize in a clubhouse, garden, and event spaces
Converse over meals in dining areas like cafeterias and lounging spaces where they can also watch TV or movies, listen to some music or the radio, and play board games
Exercise in fitness centers through healthy and active lifestyle classes or do sports and athletics in a swimming pool, jogging trail, or playing courts
Enjoy housekeeping services like scheduled transportation assistance, access to medical professionals, and Wi-Fi or internet connection
At its core, living in a retirement community can be a great way for seniors to stay active and social. And ultimately, a retirement community provides seniors a continuum of care, which means that residents can choose to have access to on-site health care and other medical services as they age and their needs change.
The Different Types of Retirement Communities
As mentioned earlier, there are various retirement communities that can cater to the specific needs of seniors who may need gradually increasing specialized levels of care or assistance. This means that whether you are an independent senior who is looking for a sense of community or someone who needs extra help with activities of daily living, there is a retirement community that can meet your needs.
Here are the most common types of housing for retired seniors:
Assisted living retirement communities
Independent living retirement communities
Age-restricted retirement communities
Lifestyle retirement communities
Retirement house communities
Retirement apartment communities
Assisted Living Retirement Communities
Assisted living retirement communities are designed for seniors who need help with activities of daily living, such as eating, dressing, and bathing. These communities provide residents with 24-hour access to staff who can assist with these activities, as well as medication and other vital services.
This type of retirement communities provides a range of necessary care for residents, allowing them to live in their own homes and maintain some level of independence. This can include apartments, condos, or single-family dwellings.
This type of senior care can also offer assistance for seniors who have dementia and other types of illnesses like diabetes, mental health, or heart ailments.
Do bear in mind, though, that assisted living services cannot offer direct health care, but these types of providers have access to medical professionals, such as dentists, nurses, and PT's, who can deliver the services that they may need. Having this service available in assisted living means residents can receive specialized care without having to move to a nursing home or other inpatient setting.
And when comparing assisted living vs continuing care retirement communities, it's important to know that CCRCs offer a continuum of care, which means they provide various levels of service, from independent living to nursing home care, all on one campus. Whereas, with assisted living, residents have access only the services and amenities offered within the community itself.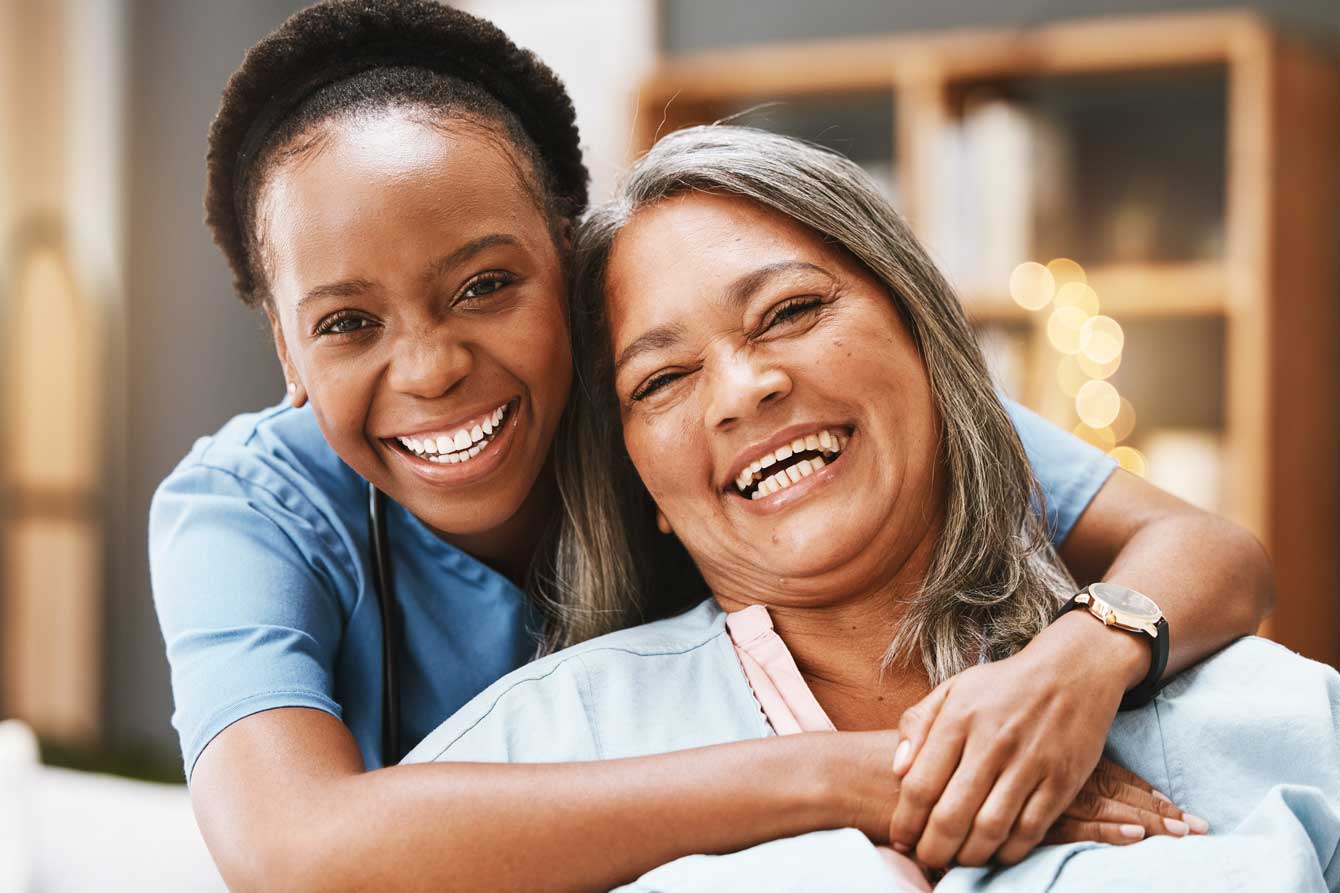 Independent Living Retirement Communities
Independent living retirement communities are intended for seniors who want to live independently, but also want the amenities and social activities that a retirement community has to offer. These communities typically have a wide range of services and amenities, such as transportation, laundry and cleaning services, fitness centers, and swimming pools.
To differentiate an independent living retirement community from an assisted living retirement community, the housing that you reside in will have age restrictions, which makes it exclusive for the senior age bracket – but like the latter, it allows you to live in an address that you prefer, whether it's a condominium, apartment, or single-detached home.
Age-Restricted Retirement Communities
Regulated by the U.S. Housing and Urban Development (HUD) and the Fair Housing Act, age-restricted retirement communities are housing developments that cater to people who are 55 years or older. These types of senior housing complexes are known as "age-qualified" communities and usually require that at least 80 percent of the occupied units have someone aged 55 or older living in them.
As a type of housing for retired seniors, these communities often have a wide range of amenities, including swimming pools, tennis courts, and golf courses, just to cite a few.
Lifestyle Retirement Communities
Lifestyle retirement communities, meanwhile, are designed for seniors who want to live in a community that offers a specific way of living their everyday, such as an active lifestyle community or a green community. These communities often have on-site facilities and amenities that cater to their resident's preferred lifestyle, whether it's having walking trails, fitness centers, libraries, or environmentally friendly features.
Residents of lifestyle retirement communities seek to house seniors typically similar to those who may seek independent living or age-restricted retirement communities; these are seniors who want to find the perfect balance to their private and social lives, while maintaining their independence and activities.
Here are some other amenities that lifestyle retirement communities can provide:
Business Center
Coffee Brewing Station
Electric Vehicles
Pet Park
Indoor Pool
Spa and Sauna
Fitness and Wellness Center and Gym
Cinema or Auditorium
Sports Facilities
Croquet Lawn
Arts and Crafts Workshop
Retirement House Communities
Retirement house communities can be compared to age-restricted retirement communities in that they are housing developments that are only available to people who are 55 years or older. However, what sets retirement house communities apart is that they typically consist of detached homes, rather than apartments or condominiums.
This type of senior housing is usually located in retirement communities such as those based in university campuses, golf lodges, senior living cooperatives, and continuing care retirement communities or CCRCs. This makes it feel like one is truly living independently, but with neighbors who are more than likely to be in the same age group. It bears nothing that a mortgage payment comes with the purchase of a house in a retirement community, which means that you will also be paying dues to a homeowner's association or HOA.
Essentially speaking, a retirement house community gives you the freedom and control over your life or your senior loved one, with the HOA providing the necessary services that a retired senior may need, such as access to medical facilities or healthcare professionals, home maintenance services like lawn care or appliance repairs, and wheelchair-accessible spaces or clear walkways in the village.
Retirement Apartment Communities
Retirement apartment communities, like retirement house communities, are housing developments that are available to people who are 55 years or older. These communities are apartment complexes that often have a wide range of amenities as well, which can vary from one place to the next, such as reading nooks, spas and saunas, swimming pools, tennis courts, jogging trails, and golf courses.
As one of the more popular types of senior housing communities, these apartment units are sometimes referred to as condominiums when marketed for luxury and elegance. However, there's no need to fret, as there are affordable retirement apartments for seniors, too.
Basically, this type of retirement housing also needs to have 80 percent of its residents be over the age of 55, validating the community that it seeks to serve. In some apartment communities, there may be some residents from the younger age bracket occupying some of the units, but in most cases, an apartment community makes for a tight-knit circle of senior residents.
A retirement apartment community can also have specialized services provided to them by an apartment manager or the landlord, such as housekeeping, laundry, and meal preparation services.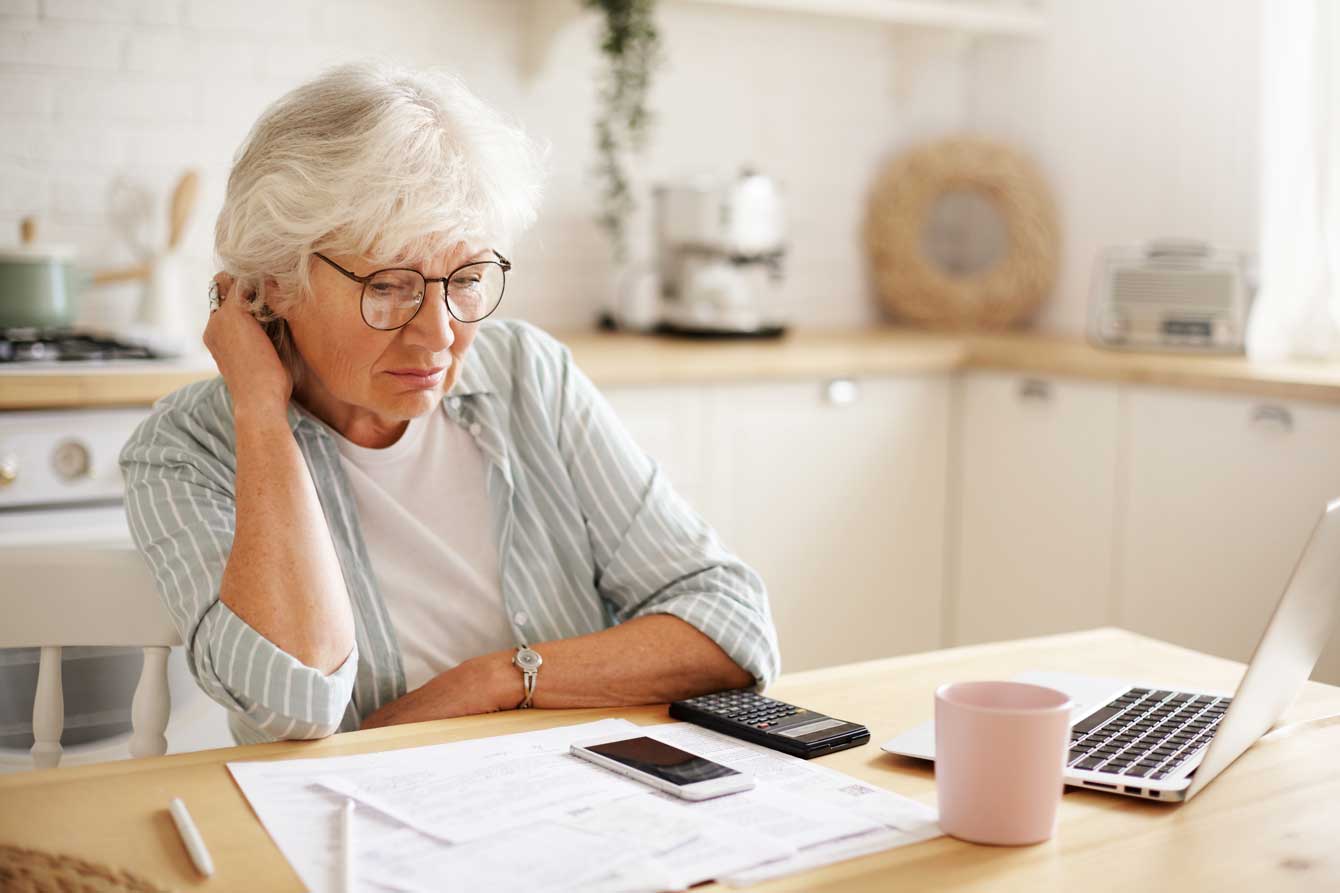 How Much Does It Cost to Live in a Retirement Community?
Most retirement communities require a monthly fee to live there. This fee can vary widely depending on the community, but it's important to make sure that the monthly fees will fit into your budget.
Apart from the monthly fees, many retirement communities also require a one-time entrance fee. This fee is also known as a buy-in or entrance fee, and according to Investopedia, the cost of a retirement community entrance fee can range from a hundred thousand to a million dollars. The entrance fee is typically non-refundable, so it's important to make sure that you're comfortable with the amount before deciding to move into the community, as it can provide a wide spectrum of care.
On the average, residing in an independent living retirement community can cost anywhere between $1,750 to $4,500 monthly, while assisted living homes can cost anywhere around the averages of $4,000 to $12,500 monthly. Depending on where you live, the costs can vary, especially with the different services and amenities that these retirement communities can offer.
Many retirement communities also have monthly service fees, which cover things like meals, housekeeping, and transportation. These fees can be different, especially since every resident will have unique or personalized requests and needs, so it's important to do your research and make sure that you're comfortable with the costs before moving in.
It's also important to note that many retirement communities offer payment options that allow residents to pay for their housing over time. This can be helpful for those who are on a fixed income or who want to spread out the cost of living in a retirement community.
When it comes to cost, retirement communities can be a great option for seniors who are looking for a supportive and affordable environment to live in. At the crux of payment terms or costs of living in a retirement home is the importance of asking for quotations and finding out the specifics ahead of time. This allows you to figure out which type of community can provide the best and most appropriate services for you or your loved one, and make sure to budget accordingly for the monthly fees and other associated costs.
What Retirement Community is Right for You? Tips for Finding the Most Suitable Retirement Community
Given the types of different housing options for retired seniors, it's crucial that you do your research to figure out which kind of community provides all the right solutions without any compromises and at the most comfortable costs.
After all, costs can be more than just monetary, it can also come at the price of distancing yourself from family and friends, giving up some of your passions, or liquidating assets that carry sentimental value.
Here are some tips on how to find the most suitable home or community:
Consider the level of care that is needed. If you or your loved one needs help with activities of daily living, then an assisted living community might be the best option.
Think about what kind of amenities are important to you or your loved one. If having a fitness center or a personal nurse is a priority, then you'll want to look for a community that has those amenities.
Evaluate the location of the community. If you or your loved one wants to be close to family or friends, then you'll want to look for a community that is located near them.
Factor in the cost of the community. Retirement communities can vary widely in terms of cost, so it's important to find one that can meet you or your loved one's needs at payment terms that won't be breaking the bank.
Considering Retirement Housing for Seniors
As the population of retirees continues to grow, it's inevitable that the demand for retirement housing will also continue to increase. This is great news for those who are looking for a comfortable and affordable place to live in their golden years. Retirement communities can provide seniors with a sense of community and support that is often hard to find elsewhere.
Additionally, as more people enter retirement communities, it can have a positive impact on society as a whole. By providing a wider range of options for seniors to live in, from affordable housing to luxury condos, retirement communities help relieve some of the financial stress that can come with aging. They also allow older adults to stay active and engaged in their community, which has been shown to have numerous benefits both mentally and physically.
All in all, retirement communities are a valuable resource for seniors and society alike, and we expect the industry to continue growing and innovating in the years ahead.
If you want to find out more, feel free to visit the Housing & Care page and join the club today!