If you've been wondering about how to find jobs for handicapped seniors, you are not alone. According to the Bureau of Labor Statistics (BLS), about 40% of people over 55 are actively looking for work. This percentage is expected to skyrocket, especially for people aged 65 to 74 who are seeking work.
In the United States, active seniors are seeking ways to boost retirement income and contribute to society.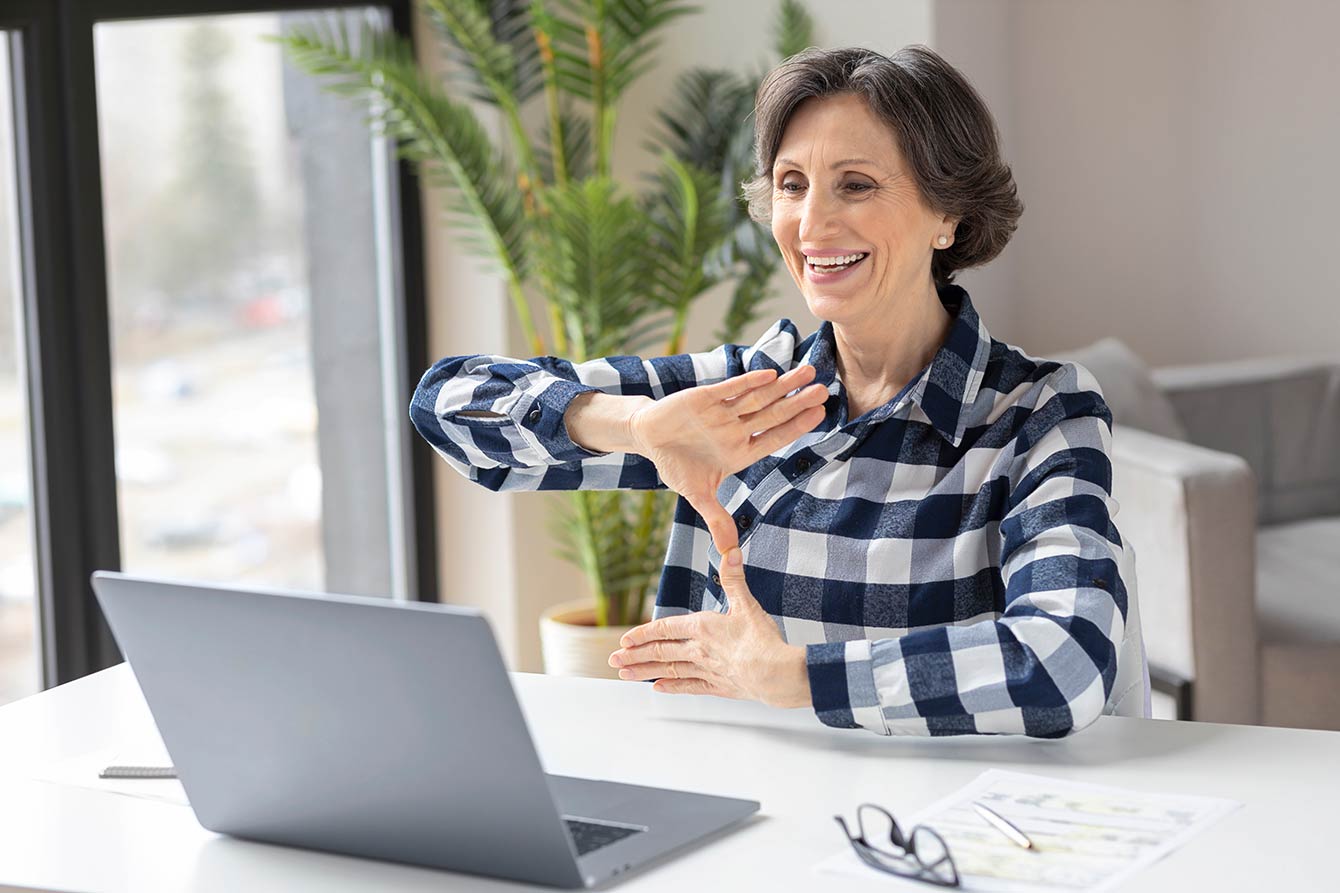 There are many reasons why seniors with disabilities are seeking jobs. They include:
Getting out of debt
Making ends meet
Boosting monthly income
Saving for a major purchase
Staying active
Social interaction
Lifelong learning
Giving back to society
While boosting income is a top motivation, it's not the only one. Explore your personal reasons and you'll be on the right track to finding jobs for seniors with disabilities.
What to Look for in Jobs for Disabled Senior Citizens
Seniors looking for work have a chance to try out different types of jobs. You may find out you have untapped potential and hidden skills.
As you're exploring employment for seniors with disabilities, make a list of your 'non-negotiable' items. This may be finding work at a specific amount of pay, timing, or not involving travel.
A quick list can look like this:
Hourly rate of "X"
Flexible hours
No commute
Keep the list short. Use your priorities to focus your job search and find the best job.
Possible Jobs for Disabled Senior Citizens
Jobs for handicapped seniors are more readily available since freelancing and remote working has increased in popularity. Three of the top jobs are freelancing, tutoring, and dog walking.
Freelance Work
Consider freelancing. Freelance work is something you can do in almost every field. Accounting, writing, design, marketing, and translating are just the tip of the iceberg.
Go online to sites like Upwork or Guru to make a profile for the work you want to do. This makes it easy for employers and contractors to find you. Set up some sample work and a portfolio as a way to demonstrate your capabilities.
Freelance work is one of the best jobs for seniors with disabilities. You can work when you want, from your home, and without a commute. You only need to have the skills, computer, and internet access to get started. Once you find work you enjoy, you can set your own hours, and adjust the volume of work to match your preferences.
Tutoring
If you're looking for ways to share your knowledge and expertise, consider tutoring. Tutor in different subjects and help people who may not know all the skills, knowledge, and expert insights that you know.
This is a great employment for seniors with disabilities. It's a way to boost your income and help students, adults, and children improve their skills and succeed in their studies.
You can help people without commuting, holding a full-time position, or going to an office. You can set your own rates for tutoring, adjust your schedule, and enjoy doing meaningful work.
Dog Walking and Pet Sitting
One of the most rewarding jobs for handicapped seniors is dog walking and pet sitting. Depending on your mobility, this may be a great choice to help you stay active, be near animals, and enjoy the outdoors.
Dog walking is often available at specific times, dates, or for vacation coverage. You may be able to set your hours and find the perfect match for your lifestyle. Pet sitting can include house sitting or drop-in services. Choose the jobs that work best for you so you can balance activity with your comfort levels.
Finding Employment for Seniors with Disabilities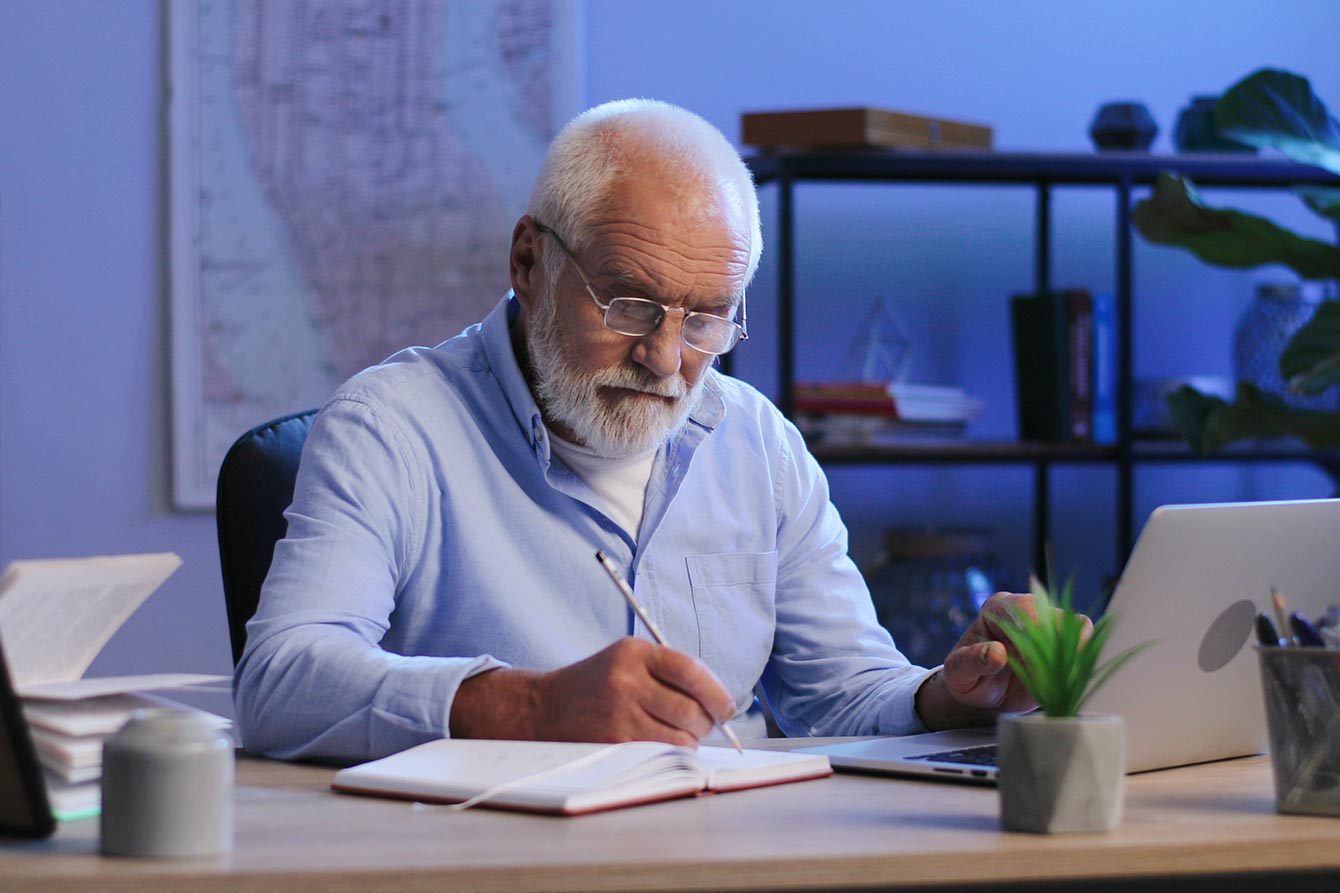 Senior Community Service Employment Program (SCSEP)
The Senior Community Service Employment Program (SCSEP) offers part-time work for people who are 55 and older and meet specific low-income guidelines. To be eligible for this program you must be currently unemployed, over 55 years old, and meet annual household low-income limits. This program offers training to people and gives priority to veterans and qualified spouses, people over 65, and people with a disability.
To find out more about assistance for seniors with disabilities, check out the online details or call 1-877-872-5627.
Career One Stop
Career One Stop is a site sponsored by the United States Department of Labor and the American job network. This site offers employment services and training. It's easy to explore jobs for disabled senior citizens with the older worker program finder. You may find options for part-time, flexible, and full-time work that match your specific needs.
Stitch Fix
Do you love the style, fashion, and looking fantastic? If so, you may be able to take your passion for fashion into a part or full-time job. Check out Stitch Fix, to help use your creativity for clients. You may be able to find flexible work, work with diverse clients, and help people find their best style.
Best of all, you can work remotely if you choose — or offer personal onsite consultations. You'll meet interesting people and expand your social network.
Side Hustles
If you're looking for inspiration about finding jobs for disabled senior citizens, check out the list of side hustles. Many jobs are now available as part of the gig economy. Whether it's selling crafts, blogging, driving a car service, or blogging — these jobs can make a big difference in your monthly income.
As you look at the options, consider which jobs appeal to you. When you find one that you can start right away, is easy to do, and puts a smile on your face, you've nailed it. You've just found the perfect job for older adults.
Final Thoughts
Here at the Senior Assistance Club, we know that finding the best job starts with learning and looking. Explore your options, try new things, and get started finding the best job for you.