The Rise of Seniors Looking for Work
In recent years, there has been a growing trend of seniors working later in life. This is due to a variety of factors, such as the increased cost of living, the need to supplement retirement income, and the desire to stay active and engaged in work.
There are a number of reasons why working senior citizens are a valuable asset to any organization. They bring a wealth of experience and knowledge to the table, they are typically more reliable and punctual than younger workers, and they often have a strong work ethic.
Whether you're looking to get out and about, use your skills, keep learning, grow your social network, or just make some extra money—there's a job for you.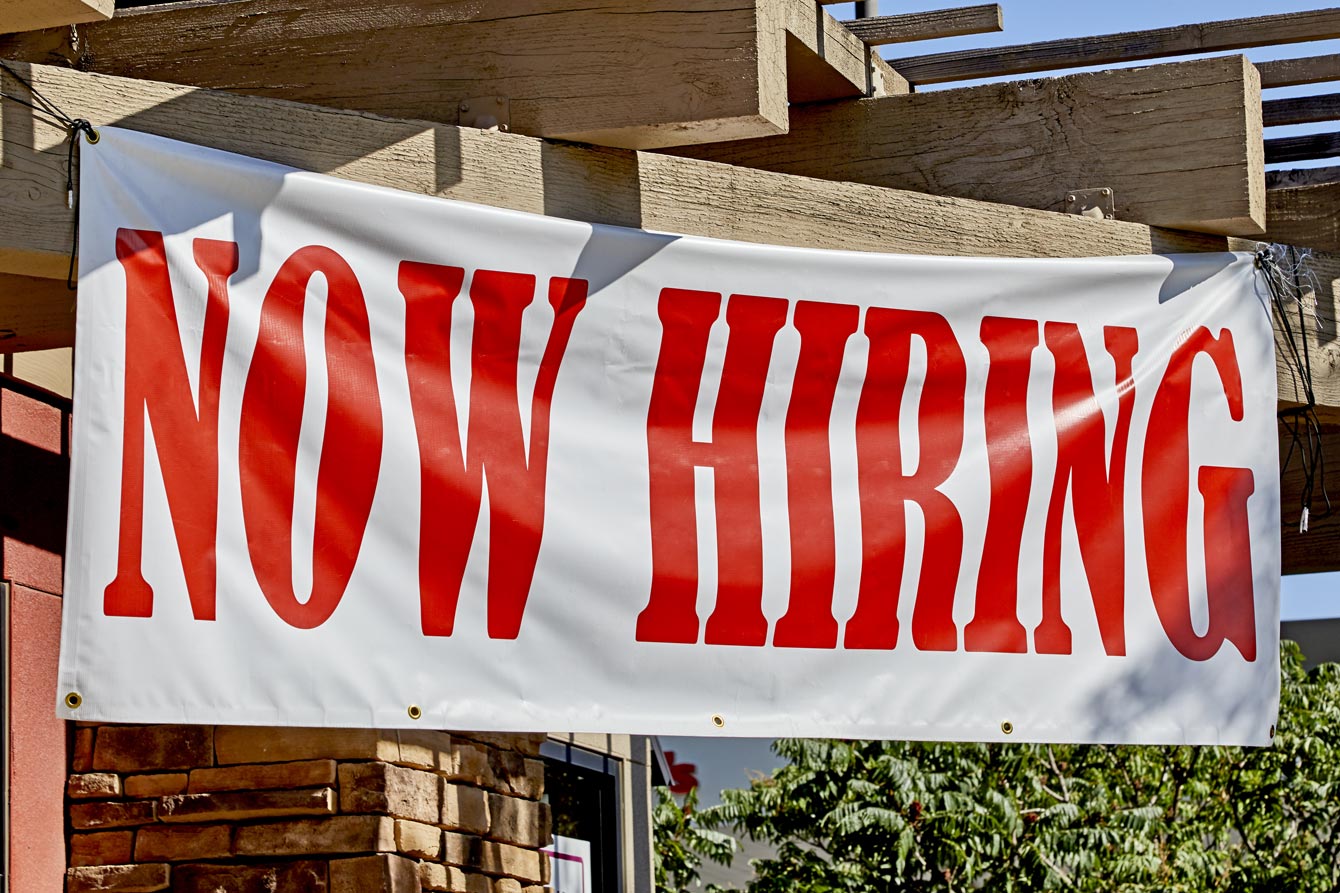 More and more people over 65 are looking for work. According to a recent report from NORC Center for Public Affairs, one in five people over 65 are working or actively looking for work. So, you are not alone!
Many people like the freedom of part-time jobs. You don't have to punch a time clock of 9-5. You can stay active, be around people of all ages, and put your vast experience to good use.
Benefits Older People Can Get from Working
Seniors who are retired or just not working may find that they have a lot of free time on their hands. While this can be a great opportunity to relax and enjoy life, it can also lead to feelings of incompetence and isolation. For many seniors, working can provide a much-needed sense of purpose and connection. Here are more benefits to older people working.
Supplementing Retirement Income
For many seniors, working is a necessity in order to make ends meet. Social security benefits alone are often not enough to cover the cost of living, and so working can help to supplement retirement income.
Staying Active and Engaged
Working can also provide you with an important sense of purpose and keeps you feeling mentally and spiritually engaged. It can be a great way to stave off boredom, loneliness, and depression!
Gaining New Skills and Knowledge
Working can also open opportunities for seniors to learn new skills and gain valuable knowledge. This can make you more well-rounded individuals and better prepared for the future.
Keeping Your Mind Sharp and Active
Studies have shown that working senior citizens are less likely to experience cognitive decline than those who do not. This is due to the fact that working provides mental stimulation and keeps the mind active! Keep your mind healthy and earn extra bucks on the side.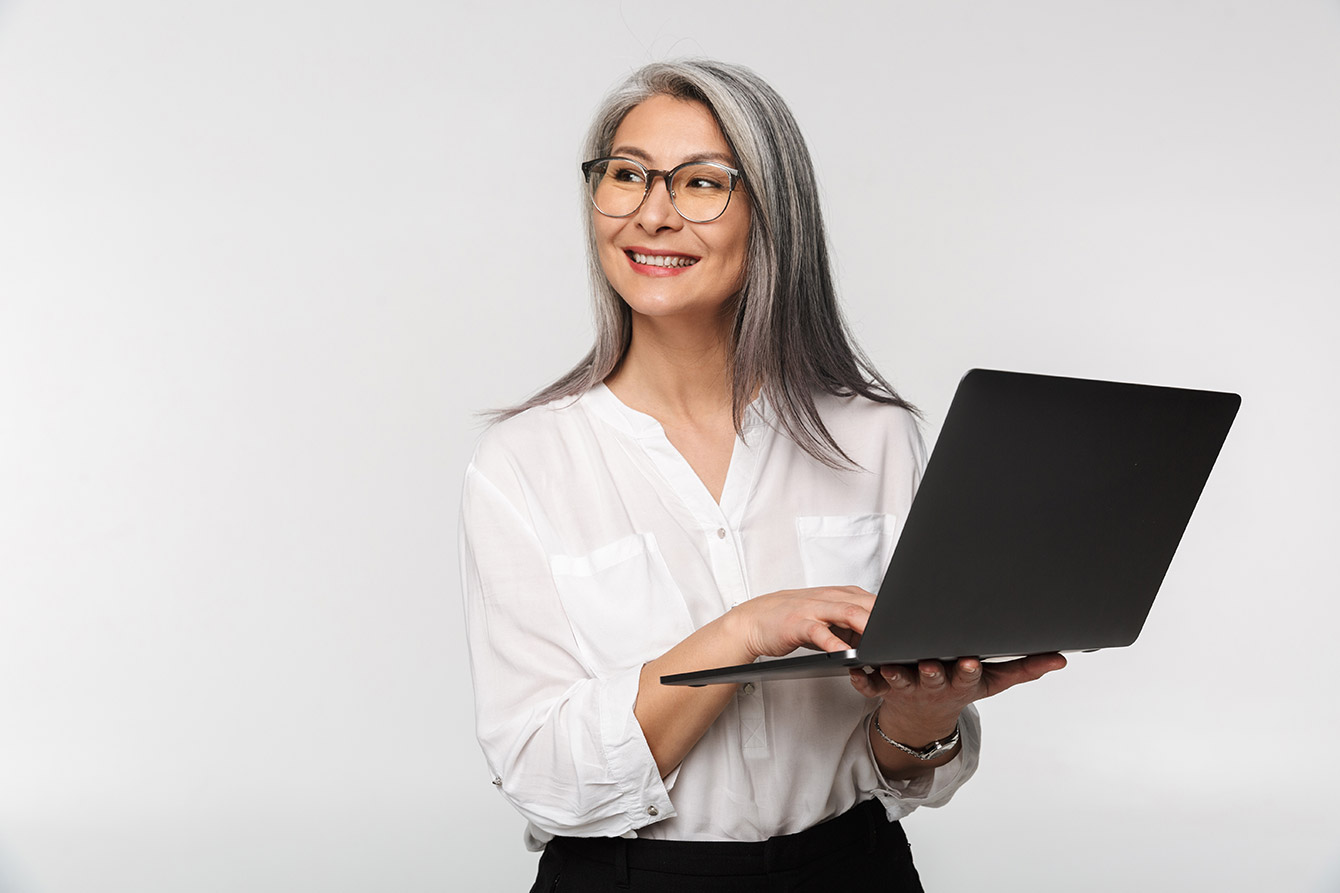 Jobs for Seniors
As we get older, it can become more difficult to find a job that is both meaningful and fulfilling. Luckily, there are plenty of great options out there for every type of senior!
Jobs for Seniors to Stay Active
Working can help keep seniors active both mentally and physically. It can also provide a sense of purpose, social interaction, and income. When looking for a job, you should consider your interests, availability, and physical capability.
If you're still physically fit or would like a job that allows you to move, there are a ton of options for you out there! Here's the roundup of the top jobs active seniors are choosing. Maybe you'll find one that has your name on it.
Are you an expert in your field? If you want to keep working in your area of expertise, but cut back your hours, consulting could be the way to go.
Many management consultants enjoy the challenge of applying their skills to help new clients achieve more. Give yourself some time to get familiar with current trends, pricing, and opportunities in your area of expertise.
Professionals who are creative, excellent communicators, and leaders in their field often find that consulting enables them to move ahead with passion. The sense of meaning and purpose that fueled your earlier career does not have to stop. In fact, it can continue, grow and evolve as you consult part-time.
Love tennis, golf, basketball, or other team sports? Many sports coaches enjoy sharing their skills with up-and-coming generations. You might enjoy coaching students in a sport you love.
Mike M. is an active coach for volleyball, soccer, golf, and tennis. He stays in shape and active year-round. Plus, he's on the short-list for seasonal coaching gigs around his community. He gets amazing workouts, helps children, and gets paid for his effort.
3.
Pet Sitting & Dog Walking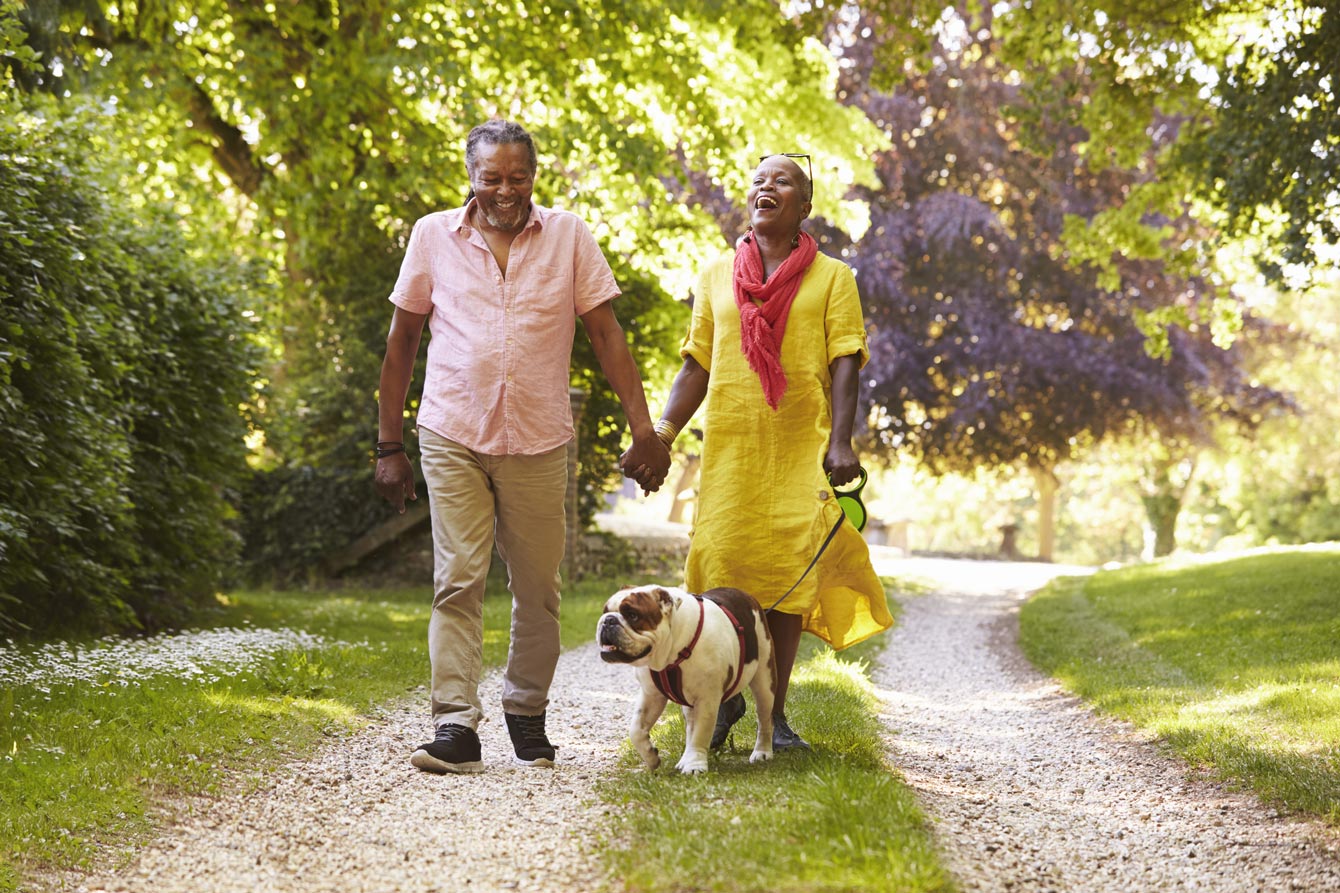 Love dogs, cats, or canaries? If so, pet sitting could be the ideal position for you. The best part is it's much easier than ever before.
With so many apps on the market, you can sign up to be a pet-sitter in no time. Many people enjoy pet sitting as a way to be near cats, dogs, and even horses. Of course, in many cases, you can also housesit. This could be the start of a new form of vacationing.
Dog walking is another great way to help out busy professionals. With apps like Rover and Wag!, you can find jobs in your area. If you have had a dog, you know the importance of daily care and attentive walking. You may even have a dog or two now. Why not add dog walking to your weekly schedule and expand your companions?
Love to offer your keen sense of detail and order? If you are detail-oriented, a clear communicator, and have an eye for numbers—bookkeeping may be for you. You probably already know the software for your own accounting. If you enjoy using accounting programs such as QuickBooks, you know this is your calling.
Are you a master in home décor? Some people just have a flair for color, design, fabric, and texture. Look around your home. If your living room is filled with joyful colors, throw pillows, and unique artwork—you might have a calling for interior design.
Danielle S. loves to spruce up spaces. She recently took a 400 sq. foot garage and transformed it into an island paradise. No kidding. With palm trees, seashells, and turquoise accents, it feels like an instant trip to Maui.
Do you love to get rid of clutter and organize homes? With all the buzz from Marie Kondo, and the KonMari method of decluttering, many people are looking to simplify their homes. You can turn your natural talents into a part-time job.
Low Stress Jobs for Seniors
We all know that as we get older, our bodies start to slow down. Retirement is looming and we begin to think about how we will spend our time and what sort of work we can do that won't be too demanding on our bodies!
Here are a few ideas for lower stress job opportunities for older adults.
Have you ever seen the movie The Intern starring Anne Hathaway and Robert De Niro? If it caught your fancy, then maybe being an office assistant is the job for you!
Office assistants are important members of any office staff, performing a variety of administrative tasks to keep the office running smoothly. They might be responsible for answering phone calls, handling customer inquiries, scheduling appointments, sorting mail, preparing documents, and maintaining filing systems. In larger offices, they might also be responsible for managing office supplies and coordinating office events.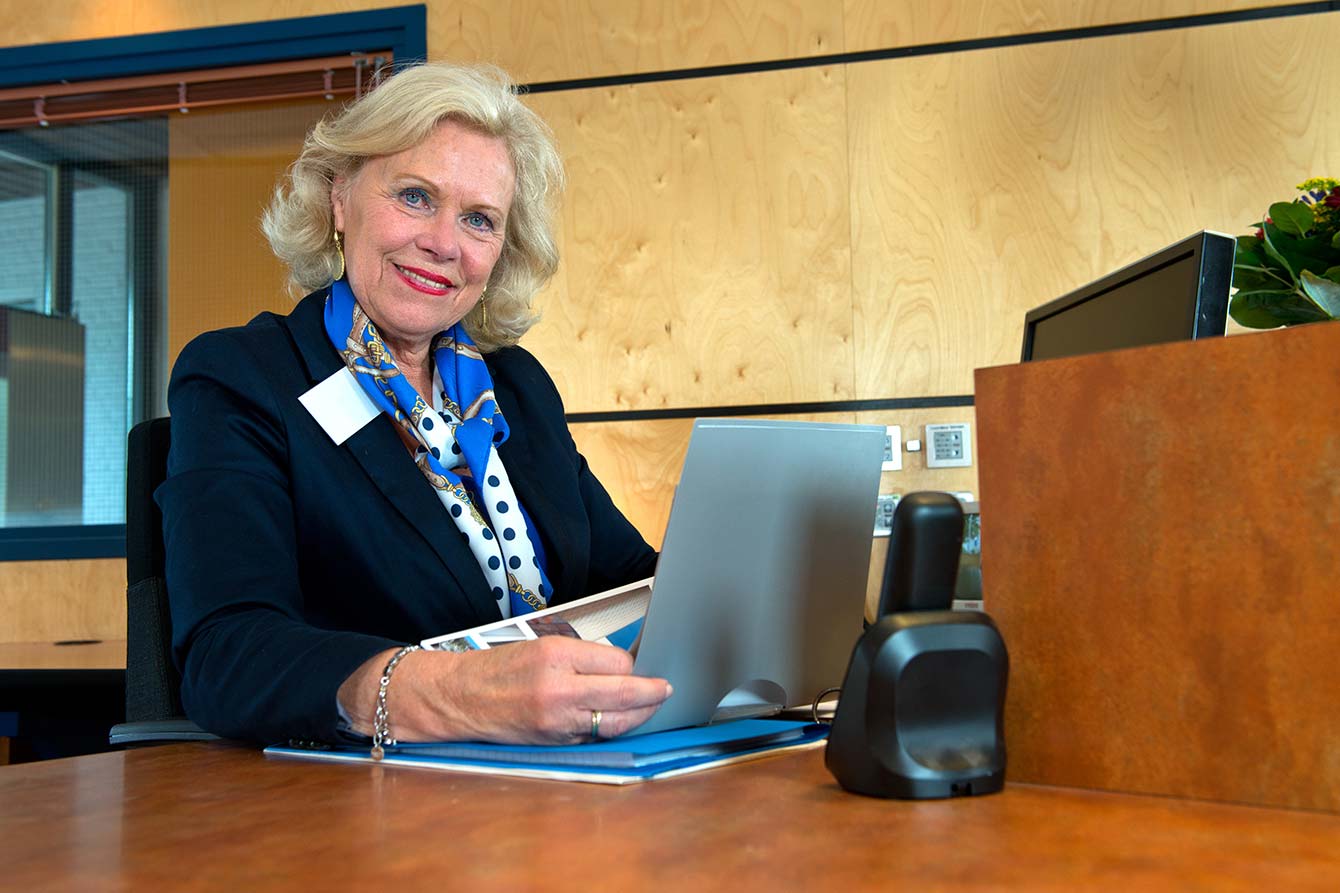 A receptionist is the first point of contact for most visitors to an organization. They are responsible for greeting guests, answering phones, and directing traffic. In many cases, they are also responsible for handling paperwork and providing general information about the organization.
This job is great for you if you are friendly and personable, with a can-do attitude. You should be able to think on your feet and be comfortable dealing with a variety of people. If you're interested in a career as a receptionist, you should be prepared to multitask, handle pressure, and always be on your game!
Do you have prior experience as a teacher or would like to live out a lifelong dream of working with children? Why not try being a teacher's aide!
A teacher's aide is a classroom helper who supports the teacher by performing tasks such as supervising students during lunch and recess, setting up for field trips, and tutoring individual students. The most important thing for a teacher's aide is to be flexible and adaptable, as the needs of the classroom can change rapidly. Most importantly, teacher's aides play an important role in helping to create a positive learning environment for all students.
Have experience as a writer? You'd be great as an editor!
As you know, editing is a vital part of the writing process, and it requires a keen eye for detail and a deep understanding of grammar and style. A good editor can make all the difference in ensuring that a piece of writing is clear, concise, and error-free. Whether you're crafting an important email or creating a new marketing campaign, working with a skilled writer or editor can help you get the best results!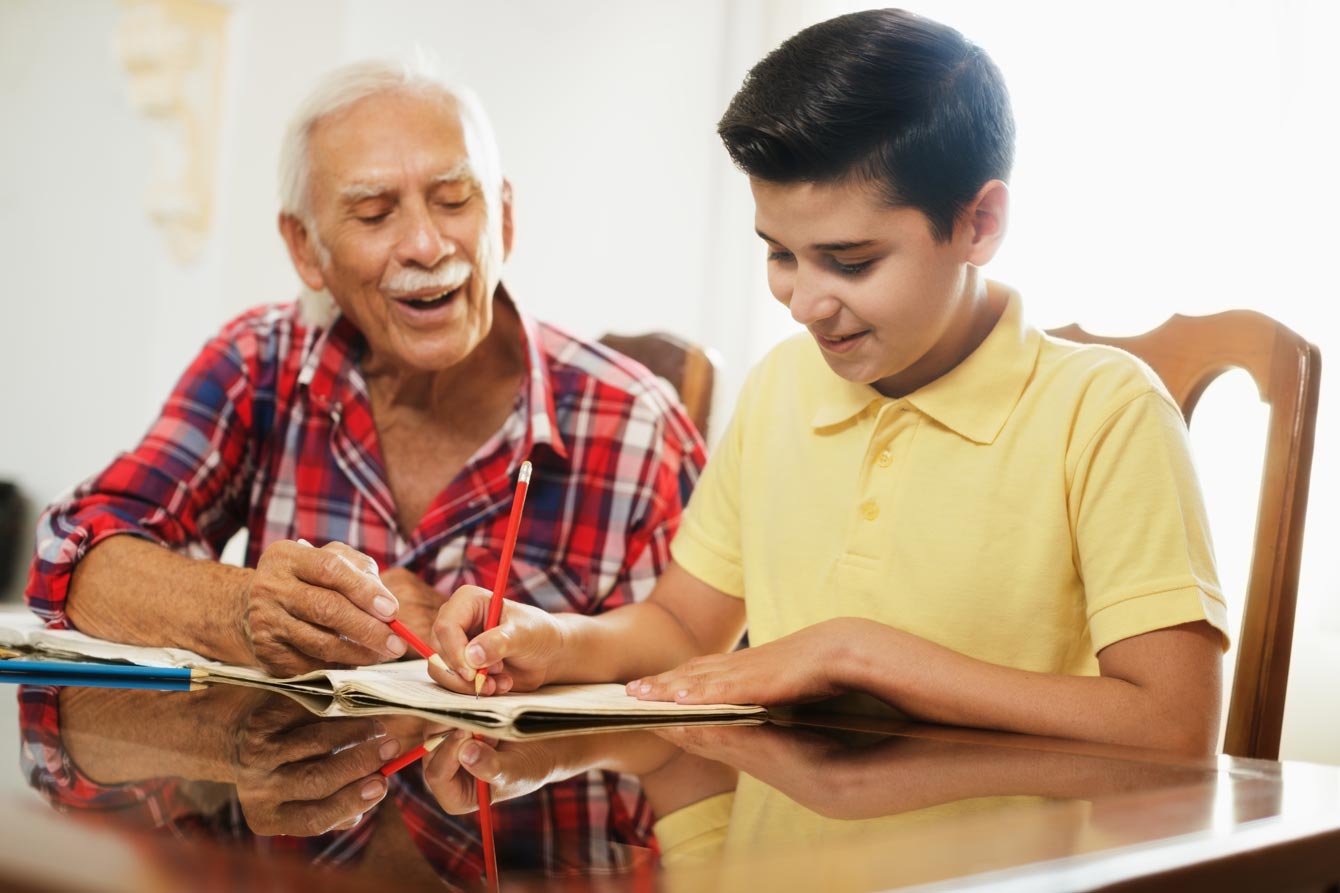 Love to teach and tutor? If you're a former teacher, you know how rewarding it is to help students get ahead. You'll always find work helping people learn languages, study for exams, and master tough subjects.
Is there a topic you enjoy and would like to help others master? You can check out flexible options for online teaching and tutoring.
Jobs for Seniors with No Experience
You may have spent your entire career working in a particular field, but now you're ready for a change. Or you may be starting to think about ways to supplement your income in retirement. Fortunately, there are plenty of job opportunities for seniors that don't require prior experience. Why not try these ones on for size!
1.
Customer Service Representative
Customer service representatives are the people who help customers with questions, concerns, and feedback about a company's products or services. They are the front line of customer support, and they play a vital role in maintaining customer satisfaction. If you are patient and have a knack for dealing with all sorts of customers, then this job is perfect for you!
This job is a great way to live rent-free for seniors! A house sitter is someone who watches over a house while the owners are away. This can involve keeping an eye on the property, checking the mail, and watering plants. Some house sitters also take care of pets, such as feeding and walking them.
In exchange for their services, house sitters typically receive free rent. House sitting is a great way to save money on rent, travel to new places, and meet new people and pets!
Do you enjoy going to the mall or browsing online stores? If so, you could get paid to do other people's shopping for them! This is a great job for those who love to shop but don't have the means (or inclination) to do it themselves.
Do you have a knack for organizing parties or special events? If so, you could start your own event planning business or work as an independent contractor for an existing company. This can be a great way to meet new people, stay busy, and get your creative juices flowing.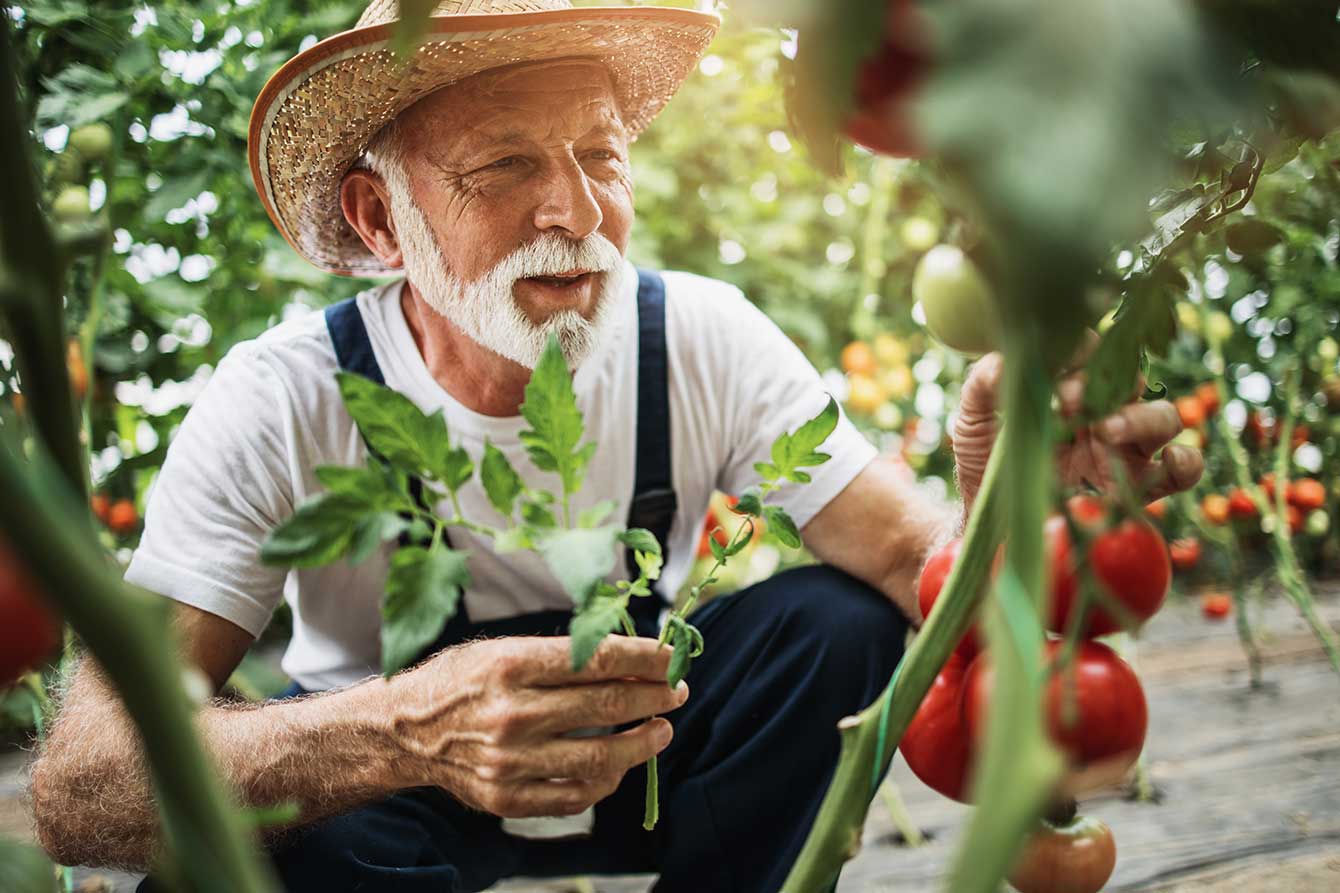 Fortunate enough to have a green thumb? If so, you could start your own gardening business or offer your services to local businesses and homeowners. In addition to planting and caring for plants, gardeners may also be responsible for weeding, pruning, and watering. Some gardeners also specialize in landscaping or pest control.
Are you detail-oriented and love perfection? If you are familiar with administrative work, writing, and organizing, this could be a great way to leverage your skills.
Many people enjoy the challenge of deadlines, projects, and creative sprints. If you're familiar with office software, Slack, and Trello, this will put you at the top of the list. Share your love of writing, social media, and communication skills and you'll stand out as the best person for the job.
Gig Economy Jobs for Seniors
The gig economy is a growing trend in which senior workers perform short-term, often freelance, jobs instead of traditional full-time employment. This type of work can be a great option for seniors who want to stay active and earn some extra money. There are a number of different gig economy jobs that seniors can do.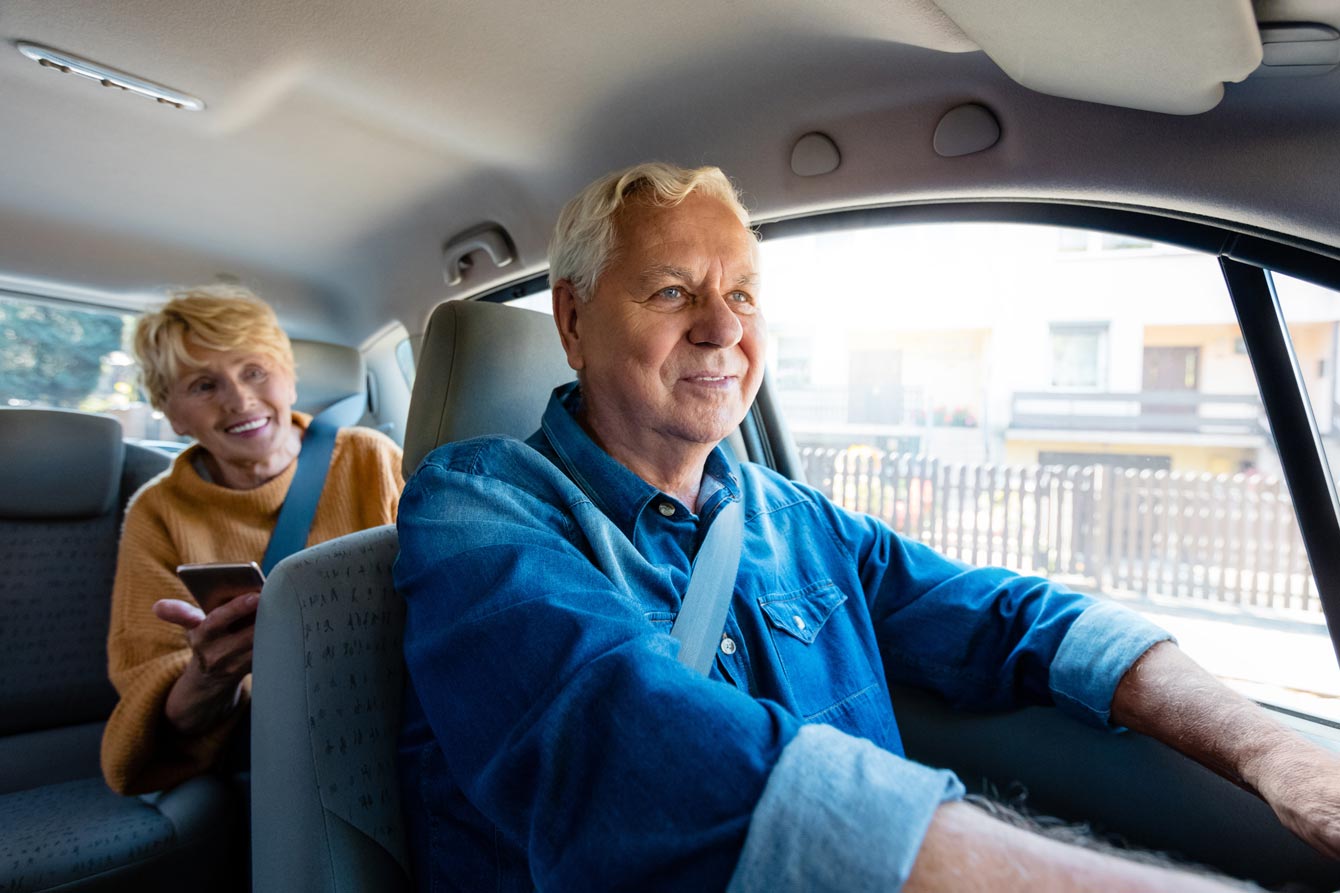 Driving for a ride sharing service like Uber or Lyft is a great way to earn extra money. You can set your own hours and work as little or as much as you want.
Services like Amazon Flex and DoorDash allow you to deliver packages and food to customers in your local area. This is a great job for those who enjoy being on the go.
Taskrabbit is a service that connects workers with people who need help with tasks like cleaning, moving, handyman work, and more. This is a great option for seniors who are looking for short-term or one-time jobs.
If you have an extra room in your house, you could rent it out through a service like Airbnb. This is a great way to earn some extra income without having to commit to a long-term lease.
Jobs for Seniors with Disabilities
It's no secret that job hunting can be a tough process for seniors, let alone those with disabilities. But hold up - don't give up just yet! While it may seem like an insurmountable task, there are actually quite a few jobs for seniors with disabilities out there. While some positions may require special accommodations, there are many employers who are willing to make the necessary changes to help seniors with disabilities succeed.
Many delivery companies will hire drivers with disabilities. This is a great way to earn a steady income while being your own boss. As a delivery driver, you'll be responsible for picking up and dropping off packages, often in heavy traffic. You'll need to be careful and detail-oriented, as well as have good customer service skills. But if you're up for the challenge, being a delivery driver can be a very rewarding experience.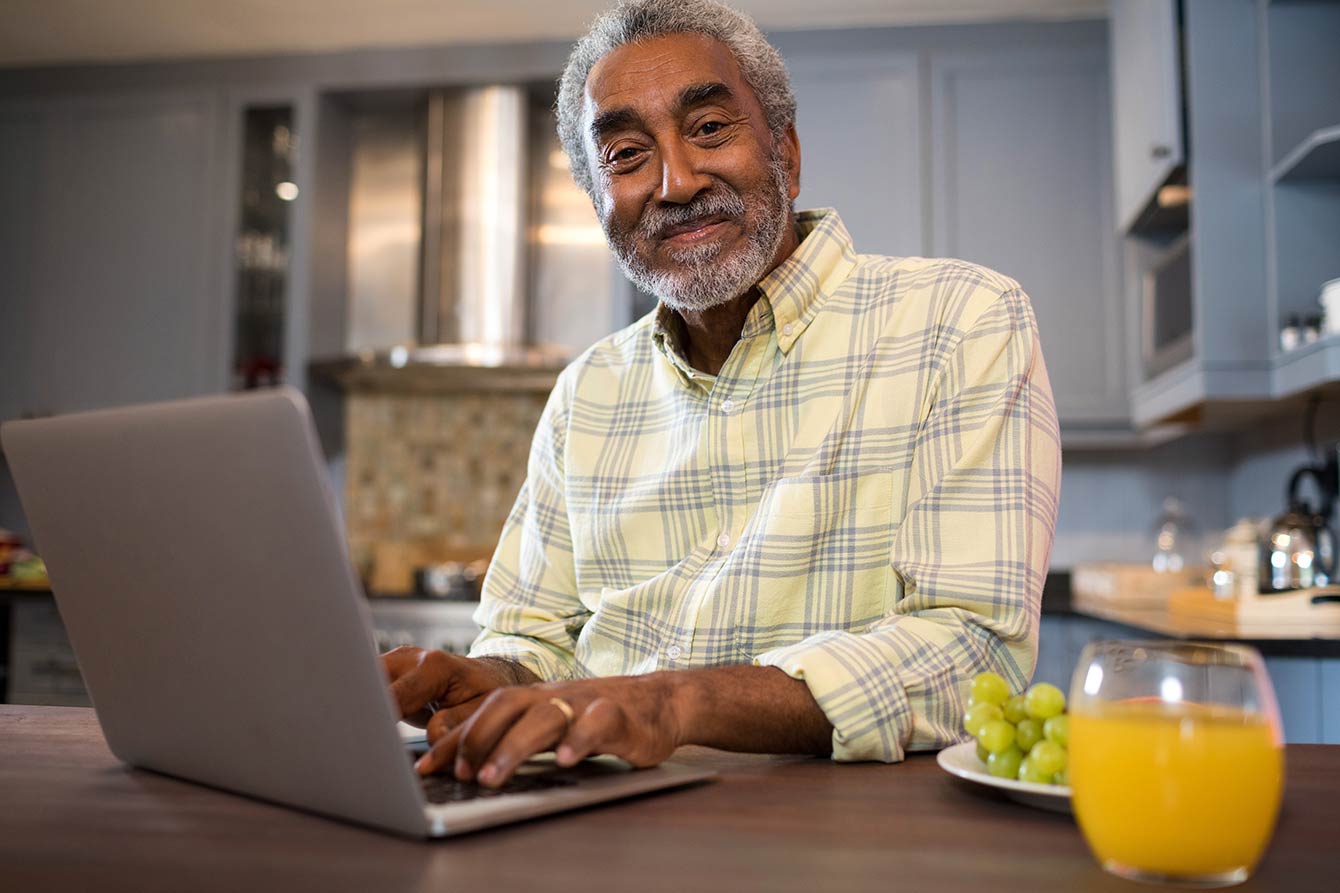 A data entry clerk is responsible for inputting large amounts of data into a computer system. This data can come in the form of customer orders, stock inventory, financial records, and more. Because you'll be seated at a desk all day, employers don't really mind if you have a difficult time walking or hearing.
If you enjoy writing, you could start your own freelance writing business or work for an existing company. The great thing about being a freelance writer is that you can pretty much write about anything you want. You can be your own boss and work from anywhere in the world!
Businesses of all sizes need help managing their social media accounts. This is a great job for those who are active on social media and have good writing skills.
Age Discrimination: Is It Real?
Age discrimination in the workplace is a real problem. Whether it's an employer refusing to hire someone because they're "too old" or an employee being passed over for a promotion in favor of a younger co-worker, age discrimination can have a major impact on career advancement. Age discrimination can also lead to unfair treatment in the form of unequal pay or being assigned less desirable work tasks. The good news is that there are laws in place to protect older people looking for work from age discrimination.
These laws make it illegal for employers to discriminate against employees or job applicants based on their age. The Age Discrimination in Employment Act (ADEA) is the primary federal law that prohibits age discrimination in the workplace. The ADEA applies to employers with 20 or more employees. The ADEA makes it unlawful for employers to discriminate against employees who are 40 years of age or older with respect to any term, condition, or privilege of employment. This includes hiring, firing, promotion, demotion, compensation, benefits, and job assignments.
In addition to the ADEA, there are a number of state laws that also prohibit age discrimination in the workplace. These laws may have different coverage requirements and may provide additional protections beyond those found in the ADEA. If you believe you have been the victim of age discrimination, you should contact an experienced employment law attorney to discuss your legal options and whether you may be covered under state or federal law.
Job Hunting for Seniors
As a senior, you may have a lot of experience under your belt. If you're a senior looking for a job, you may feel like you're at a disadvantage. After all, the workforce is constantly changing and evolving, and it can be tough to keep up. But don't despair – there are plenty of things you can do to make sure you find the perfect job for you. Here are job hunting tips for seniors to take note of!
Start by taking inventory of your skills and experience. Make a list of everything you have to offer, including both professional and personal skills. This will help you focus your job search and zero in on positions that are a good fit for you.
Network, network, network. Get connected with people in your field and let them know you're looking for a job. Attend industry events and job fairs and reach out to your personal and professional contacts and ask about any job opportunities for senior citizens they may have.
Use social media to your advantage. LinkedIn is a great way to connect with potential employers and learn about job openings. Twitter and Facebook can also be useful, so don't be afraid to use them in your job search.
Be flexible. If you're open to relocating or working remotely, you'll have a much better chance of finding a job that's perfect for you.
Be patient. Job hunting can be a long and frustrating process, but it's important to remember that the right job will eventually come along. Hang in there and don't give up!
Assistance Club Summary
The # 1 big idea: finding the best job for this part of your life can be fun and rewarding. You may look for things you hadn't considered in other parts of your career, such as: physical activity, social engagement, flexibility, and fun.
By keeping in mind what matters most to you, you can focus your job search to get the best possible match for you. For more information on jobs for older adults, check out the other articles on Senior Assistance Club!